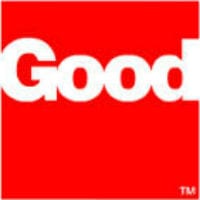 The saga continues as Good Technology and MobileIron have reached a mutual agreement in their intellectual property lawsuit, clearing the way for BlackBerry to smoothly take over Good Technology.
This ongoing litigation consisted of Good Technology seeking compensation for alleged patent infringement on intellectual property they felt was compromised by MobileIron. Although the exact terms of the settlement are unknown, they have decided to settled and stop the ongoing trials, most likely not seeing the worth on continuing.
"All patent claims have been mutually dismissed and a narrow, non-material license agreement between Good and MobileIron has been set up," says Steve Brooks of Enterprise Times. "This will no doubt please Blackberry as they seek to leverage the expertise in the Good Technology and would not have wanted the litigation hung over them. The license agreement is also sensible as it stops at least in the short term either party going for one another in the short to medium term future one would hope."
BlackBerry can now freely take over Good Technology without having to worry about patents. One of the most exciting things about 2015 was BlackBerry buying Good Technology, creating the largest enterprise mobility management provider. With this litigation out of the way, the only question for 2016 is, how will BlackBerry handle their acquisition of Good Technology, and how will this effect current and future BlackBerry and Good Technology Clients.