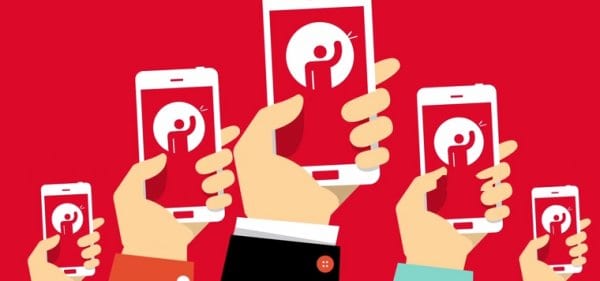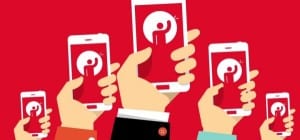 As enterprise mobility continues to expand we are seeing more evidence that mobile capabilities are not strictly for the larger enterprise. Organizations at all levels are trying to adopt mobility and harness the benefits that mobile capabilities can offer. The latest evidence of this is seen as Good Technology announces new Enterprise Mobility suites that touch on the most comprehensive to the most elementary mobile strategies.
Enterprises are becoming more mature when it comes to their mobile strategies and usage with wide-scale application adoption and the need for more comprehensive security and management. As they move on from initial device deployment some organizations remain stagnant in their mobile strategies and simply need entry-level Mobile Device Management (MDM) to secure email and track devices. This wide range in the adoption and usage of mobility highlights the need to offer a wide range of solutions from MDM to Mobile Application Management (MAM) to a complete wrap up of solutions in an Enterprise Mobility Management (EMM) offering. With the release of Good's new Enterprise Mobility suites it seems they are doing just that.
Christy Wyatt, Chairman and CEO of Good Technology, said in the release, ""As mobility continues to rapidly advance, we have heard from customers that they'd like comprehensive solutions to meet their needs. With the introduction of these new suites, organizations at any stage of their mobility journey have a simple, cost effective solution for enterprise mobility management and increased productivity."
Here is a quick break down of the new offerings per Good's recent release.
Good Professional Suite: $0 per user, per month. 
Originally announced as Good Pro™ in February, this entry-level suite is ideal for business professionals or small businesses wishing to ensure their data and mobile devices are protected.  Suite capabilities include:
Basic mobile device management including jailbreak detection, remote device wipe and remote device location
Secure email, contacts and calendar
Cloud document integration with Microsoft OneDrive and DropBox
Cloud deployment
Available now for Android users, with iOS version to be available later this month
Good Enterprise Suite: $5 per user, per month. 
For businesses looking for entry-level enterprise mobility management and a BYOD solution, the Good Enterprise Suite offers complete mobile device management combined with day one business productivity.  Within the Good Enterprise Suite, a newbusiness-first productivity app provides a fast, beautiful, modern user interface with business optimized features, including calendar reply and forwarding, viewing busy/free information, one-tap conference dialing and secure browser integration. Suite capabilities include: 
Comprehensive enterprise mobility management including advanced mobile device management (MDM) and mobile application management (MAM)
Secure corporate intranet access and web browsing
Cloud, on-premise and hybrid deployment options
Good Collaboration Suite, $10, per user, per month. 
In a recent Frost & Sullivan report, it's noted that some 70% of organizations in the US will tolerate or embrace BYOD this year. The Good Collaboration Suite is perfect for organizations advancing mobility to the next level through additional business apps. As mobility scales to more devices and apps, the Collaboration Suite also offers IT powerful tools to manage mobile service quality. Suite capabilities include:
All Good Enterprise Suite features
The industry's leading CRM solution combined with the best enterprise-grade security, Good for Salesforce1
Mobile content management including anytime, anywhere access to documents and more on Microsoft SharePoint or corporate intranets
Secure instant messaging
Unlimited use of leading third party ISV apps including Box, DocuSign, Roambi and many more in the Good Marketplace
Cross-platform operations, mobile service monitoring and analytics with Good Mobile Operations Manager
Extended support
Good Mobility Suite: $15 per user, per month. 
For organizations farther along on their mobility journey, the Good Mobility Suite uniquely offers a comprehensive platform for complete mobility management including building, deploying, managing and supporting mobile apps and devices. Custom apps enable the creation of innovative new business processes that support new customer, partner, and employee interactions. Suite capabilities include: 
All Good Collaboration Suite features
Unlimited Good Dynamics custom app deployment
Cross-platform mobile service support and user self-service with Good Mobile Support Manager
Premium support
Click here to read the full release and to access more information on the new suite offerings.