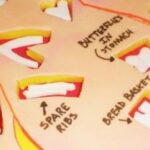 In the wake of the Health Information Management Systems Society (HIMSS) Fiberlink takes a look at the impacts mobile devices and mobility are having on the healthcare industry. In years past we have seen the proliferation of mobile devices entering organizations across the board improving business practices and productivity and the healthcare industry in not being left behind. Fiberlink points out that legislation has urged the industry to implement advanced systems that can improve patient care while spending efficiently by those providing care.
One path healthcare organizations are taking is increasing access to information through the use of mobile devices with Electronic Health/Medical Records (HER/EMR). Like all organizations looking to improve productivity and business process through increased enterprise mobility healthcare organizations to see increase security threats and data leakage develop through these initiatives. As Fiberlink points out these threats are multiplied for healthcare organizations because of stringent regulations and compliance they must meet such as HIPAA.
Despite these increased risks and threats presented by increased enterprise mobility and access to information it is something the industry clearly is seeing is a necessity. Fiberlink quotes Charlotte Davies, the Lead Analyst of Ovum's IT in Healthcare Practices division, who highlights the importance of mobility and access in the industry. She says, "Connected mobile devices offer a double-win in healthcare. Firstly, they will be key in the shift to the big rise in cross-disciplinary teams, which are required to deliver coordinated care. Secondly, mobile devices are key tools in helping to ensure patients follow treatment regimes, in monitoring patient symptoms in real-time, in facilitating a higher level of self-care and in contributing to richer data for the development of personalized medicine and treatment."
The benefits are clear and they also highlight the importance of the need to manage and secure those devices offering these benefits. Fiberlinks answer is Mobile Device Management (MDM), and they were at HIMSS 2013 to showcare that answer. While not only upholding security and meeting the regulations that HIPAA compliance brings their MDM solution also "helps reduce the cost of mobile device, application and document management by decreasing IT workloads while upping mobile user productivity." Click here to read more about Fiberlink's MaaS360 MDM solution and how it is impacting mobility within the healthcare industry.