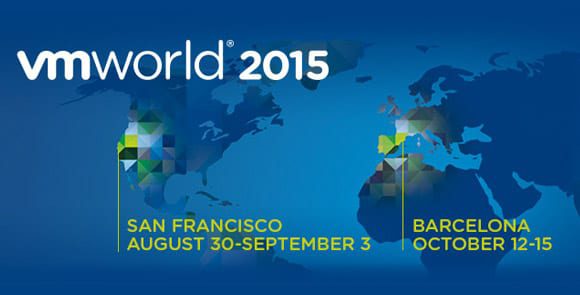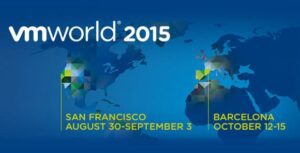 VMware's annual VMworld conference is in full swing and they have just announced their vision of future enterprise mobility with new services and partnerships to enable organizations to evolve their business process. The company's strategy aims to free businesses from more than a decade of client-server focused IT — which enabled mobile access to a limited number of productivity applications — and now deliver a more user- and application-centric experience for the enterprise.
This means that VMware predicts that the very way we all conduct our business will change and almost completely rely on mobile. VMware have also released a study based on the survey responses of 1,182 chief information officers (CIOs) and IT practitioners. The survey concludes that nearly two-thirds of businesses are actively re-engineering or planning to re-engineer a core business process to a mobile model in the immediate future. With this predicted improved mobile infrastructure, the physical location of employees becomes less important allowing worldwide collaboration and better productivity.
"Business Mobility is more than a shift in technology; it is an opportunity for true business process transformation," said Sanjay Poonen, executive vice president and general manager, End-User Computing, VMware. "Business Mobility will be a key driver of economic value for the next decade — truly reorienting businesses around mobile innovation, apps and services. As a result, the adage 'adapt or perish' has never been truer than it is today."
Announced today, VMware Identity Manager™ delivers the industry's first Identity-as-a-Service (IDaaS) offering integrated with a leading, enterprise-class mobility management and security solution. VMware Identity Manager enables enterprise identity management that meets consumer-grade expectations with secure, one-touch access to web, mobile and Windows applications. Offered as a cloud service or as an on-premises solution, VMware Identity Manager enables organizations to empower employees to become productive quickly with a self-service application store, which provides an enjoyable end-user experience. IT gains a central place to manage end-user provisioning, access and compliance, with enterprise-class directory integration, identity federation and user analytics
Currently supporting Apple iOS and devices through its VMware Horizon and AirWatch by VMware product portfolios, VMware today announced that it is furthering its commitment to Apple and the iOS platform with the development of application configuration templates and vertical solutions, in industries like healthcare, airlines, education and others. This will provide users a "single-touch" configured solution, for a wide variety of apps, and facilitate faster on-boarding of mobile devices in the enterprise.
Today, VMware also announced 15 new partners have committed to standardizing public applications and development in the enterprise with ACE (App Configuration for Enterprise). ACE is the open standard approach for managing and securing apps deployed via enterprise mobility management (EMM) solutions. Once an application developer implements ACE standards, users simply download the public-facing application and corporate resources are automatically configured, allowing users to instantly and securely use the application.
Launched earlier this year by AirWatch, Box, Cisco, Salesforce, Workday and Xamarin, new ACE members include bigtincan, Deputy, DocuSign, Dropbox, Everbridge, Imprivata, Kony, Lua, MicroStrategy, OnBase by Hyland, ScrollMotion, ServiceMax, Showpad, Syncplicity by EMC and Webalo. Read more about ACE.
Click here to learn more about the exciting EMM announcements at VMworld.