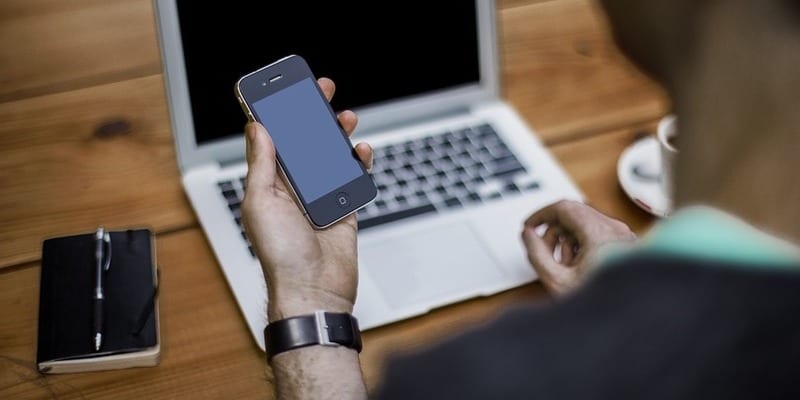 Bring Your Own Device (BYOD) policies have long been something with which businesses struggle. Finding the right balance between maintaining control of employee devices and having a policy your employees feel they can trust is difficult. A recent report from Mobile Device Management (MDM) company, Jamf, shows that BYOD may be on its way out due to a lack of employee interest and desire.
Jamf's survey, The Impact of Device Choice on the Employee Experience, reports that less than 25% of employees surveyed in 2018 want to bring their own device. Conversely, 74% of those surveyed would rather use a company-issued device than their own personal device. The reason for this is that the majority of employees feel that their professional and personal lives have become too intertwined. Using a corporate-issued device as well as a personally-owned device is a way to maintain some distance between an employee's professional and personal lives.
However, a corporate-issued device on its own is not enough to fully satisfy employees. Employees want to be able to choose their corporate-issued device. Almost half (49%) of businesses give their employees the option to choose their mobile device. Of the employees surveyed that currently have a program that allows for device choice, 90% stated that they believe choice programs should become a standard for all organizations. Not only that, but choice programs are incentives for employees to work at certain companies. Jamf found that 77% of employees currently at a company with a choice program would choose to work at a company or stay at their own business, that offers a similar program.
On the findings of the report, CEO of Jamf, Dean Hager stated, "when it comes to attracting and retaining top talent in the enterprise, the job landscape is more competitive than ever, and with the highest global talent shortage in ten years, it's no wonder that a major priority for enterprise organizations is to create the ultimate employee experience."
According to Jamf, BYOD is no longer the ideal policy for employees. The culture has shifted. A desire for work and personal matters to be integrated as a means of only maintaining one device has been replaced by a need to detach from professional matters when outside of the office, including the mobile devices used. BYOD may not be dead now, but without any answer to this change, it may fall by the wayside.
For more information, read through Jamf's full report here.
Latest posts by Tess Hanna
(see all)