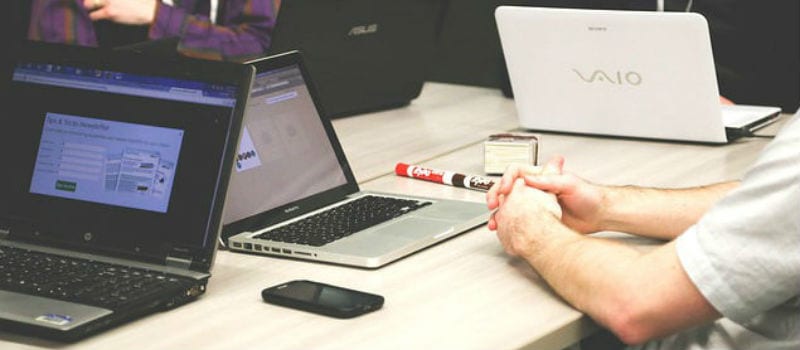 Most everyone has a cell phone today and those in the workforce often expect access to corporate apps and content wherever they are. Many are also looking for an experience that isn't plagued by a difficult management system. Could these factors lead to the rise of unified endpoint management (UEM)?
The enterprise is focusing on endpoint and mobility management, aiming to deliver tools to the workforce that are easy to use. Cost effectiveness and scalability are also important features of management tools. But there's another issue that has recently arisen, and that is accommodating various types of devices. Smartphones, tablets, laptops, wearables, desktops and more should be on your organization's radar.
Enter UEM. This kind of tool allows a business to manage all of the devices in the above paragraph. Mobile device management (MDM) encompasses API policy management, which doesn't account for laptops and PCs, according to securityintelligence.com.
The site went to say that one event enabled UEM to get a leg up on MDM: "Microsoft provided an API function resembling MDM for lightweight management of Windows 10 devices in July 2015."
That, in turn, made way for constant management capabilities for all devices. UEM, which utilizes just one window, method and system, has been said to be the mobility solution of the future.
"According to Mobile Vision 2020, a commissioned study conducted by Forrester Consulting on behalf of IBM, '54 percent [of organizations] will have deployed UEM solutions by 2020.'"
UEM platforms accommodate what end users are accustomed to on their devices, in order to create a smooth transition. UEM boasts a diagnostic approach, which is helping the solution gain fans in the enterprise.
This kind of tool will provide an organization with a single approach for pushing apps and content to devices and securing data. It can also secure access to corporate apps and lock access to confidential information.
"If you're one of the brave few who will try to accomplish the final, most integral step of using multiple tools, you'll quickly see why UEM is the futuristic way for businesses looking to get the most from their endpoints, end users and everything in between," according to securityintelligence.com. "If not for efficiency's sake, you can also reduce your total cost of ownership (TCO) by consolidating your endpoint management to one solution."
UEM is the first step for digital business transformation, with the number of endpoints constantly ballooning and the data connected to them growing as well. This type of platform aims to boost efficiency, productivity and security.