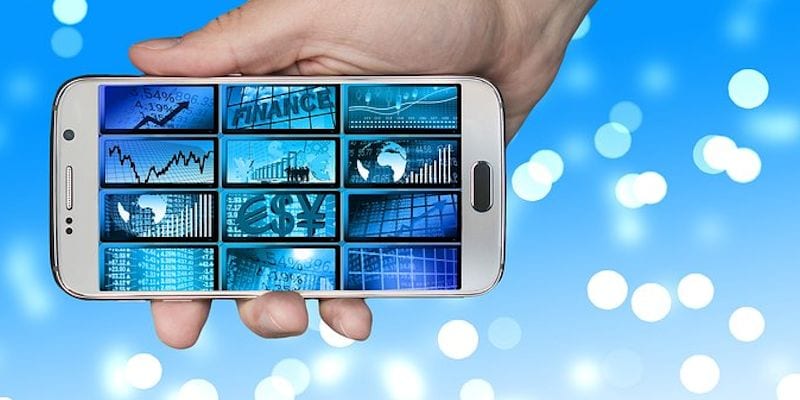 Ivanti just announced that it's enhancing supply chain mobility with the launch of Avalanche 6.2, which is powered by Wavelink. The company aims to meet the increasing demands of supply chain enterprises moving to Android with this release.
Avalanche 6.2 is a proven mobile device management (MDM) solution for managing Android devices, apps and frameworks, according to a release from the company.  Ivanti is working with VDC Research to create a whitepaper that will explore the evolution of mobility in warehousing, highlighting evolving requirements that are shaping the future of mobile apps within the supply chain. VDC Research found that 56 percent of the warehousing professionals surveyed have plans to upgrade their mobile devices. About 35 percent of that group said that these upgrades are being driven by existing mobile platforms, including Microsoft's Windows CE or Windows Mobile "nearing end-of-life."
That's reportedly making room for the creation of a new generation of innovative Android-powered handheld devices that are purpose-built for the supply chain.
"It's imperative that customers begin migrating toward next-generation mobile platforms, as once popular platforms like Windows Mobile and Windows CE reach their end of support by 2020," said Global Vice President of Sales, Supply Chain Business Unit, Ivanti Steve Bemis. "The investments we are making in Android-based supply chain solutions, combined with our three decades of experience in delivering MDM solutions for the world's largest and most-respected supply chain enterprises, make us an ideal business partner for improving efficiencies and modernizing the supply chain."
The vendor provided the following features of the new Ivanti Avalanche 6.2:
Device and vendor specific enablers for leading manufacturers. For manufacturers including Datalogic, Honeywell, Panasonic and Zebra Technologies, Ivanti Avalanche puts granular control of mobile devices in the hands of the administrator, resulting in a deeper level of device management and control. Unlike standard MDM, Ivanti Avalanche also allows administrators to update barcode scanner firmware and other device-specific functions.
Enhanced enrollment and reporting capabilities. As devices across facilities and regions are synched with Ivanti Avalanche, administrators can set global enrollment rules and broadcast enrollment through a devices poll that identifies availability. Once discovered, the Ivanti Avalanche-connected device is automatically provisioned with enrollment settings and applications. Enhanced reporting gives administrators improved insight into the state of the individual devices under management, and takes action to ensure compliance and peak performance.
Android scalability enhancements. Ivanti Avalanche supports multiple Android Smart Device Servers (SDSs) and enables the localized services to be employed while reducing strain on network bandwidth. For greater control and security, the new solution offers enhanced device restrictions on the latest versions of Android, including the ability to disable camera use, and blacklist/whitelist applications on KitKat forward versions of Android, as well as support for Zebra Mobility Extensions (Mx), and integration with Ivanti's Smart Device Remote Control.
Ivanti Avalanche 6.2 is available now. Click here for more information.