Key Findings: A Look at Gartner's 2018 Market Guide for Mobile Application Management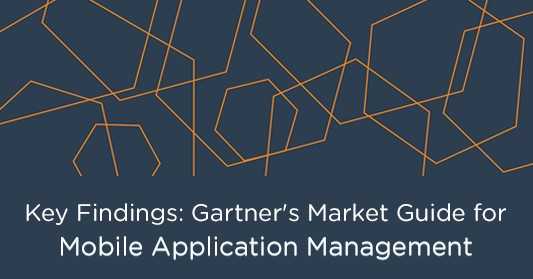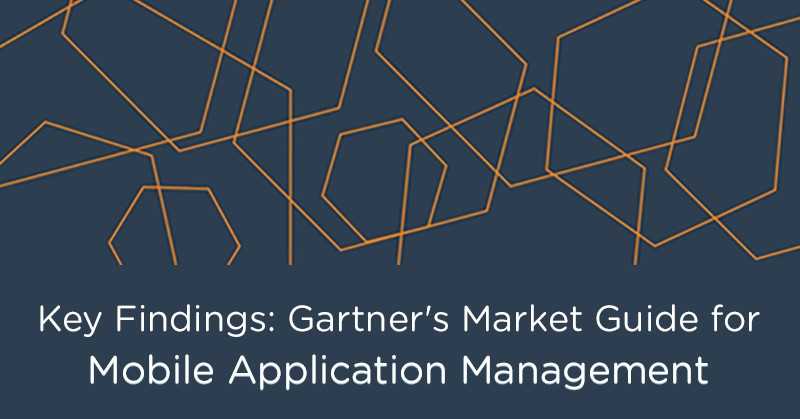 Gartner has recently released its new Market Guide for Mobile Application Management. The Market Guide series is designed to serve as a comprehensive look at emerging markets where software requirements are often in a transitional stage. These Market Guides can be an excellent resource for understanding how an upcoming market can line-up with current and future enterprise needs.
According to Gartner, "With the focus on early, more chaotic markets, a Market Guide does not rate or position vendors within the market, but rather more commonly outlines attributes of representative vendors that are providing offerings in the market to give further insight into the market itself."
Though Gartner's Market Guide is not provider-centric, and instead, aims to provide a more overarching view of the software space, the research house does mention the vendors to watch as things take shape.
The Gartner MAM Market Guide defines Mobile Application Management as a tool designed specifically for the license management , distribution, security and life cycle management of applications for multiple device platforms.
Gartner highlights the following providers in data preparation: Apperian, Oracle, Pulse Secure, BlackBerry, Citrix, IBM, Microsoft, MobileIron, Sophos, VMWare, Appdome, Better Mobile Security, and Blue Cetworks. At Solutions Review, we read the report, available here, and pulled out the key takeaways.
The analyst clarifies that this market guide covers tools that are focused primarily on adding management policy capabilities to mobile apps pre-cost compilation, allowing for the administration of application policies through a management console and distributing these apps through an enterprise app store.
Gartner recommends IT professionals focusing on mobile and endpoint strategies should rate their existing enterprise mobility management solutions for application management by evaluating the suitability of its MAM capabilities across any and all possible use cases. Before selecting an MAM solution, it's important that organizations select the type of MAM solution that's best fit for their businesses by clearly identifying any problems that may need to be addressed before selecting a product. Gartner also writes that applications should be positioned to be managed using a standalone MAM solution by evaluating the compatibility of MAM tools with certain application types. For example, standalone MAM solutions often have difficulty working with public applications.
In regards to the future of standalone mobile application management, Gartner doesn't see the demand for this offering going away anytime soon. This is due to the continued drivers in this demand being employees and contractors working for multiple employers.
Another significant trend affecting MAM's future is tied to the underlying mobile operating system; a maturing set of application management and security APIs native to iOS, Android, and Windows 10. Gartner writes," These APIs encompass all of the MAM policies most widely used by organizations today, and are the de facto industry standard promoted by the AppConfig Consortium , a group of EMM vendors and ISVs created to raise awareness of these built-in OS features. These APIs make it much easier for ISVs to allow their applications to be ready for enterprise management."
Gartner details three scenarios through which MAM functionality is consumed; standalone MAM tools for organizations looking to simply manage apps, app licenses, and operate a branded app store, MAM using EMM suites, and organizations looking for mobile application management features through app-centric security solutions.
Latest posts by Tess Hanna
(see all)