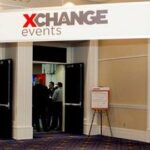 At the recent XChange event which aims to provide "business guidance, technology insight and innovative ideas in a time of accelerating IT change" the impact of Mobile Device Management (MDM) was highlighted. A guest article in CRN written by John Convery, CEO of John Convery Consulting, wraps up his takeaways from the event and outlines some of the discussions around MDM and its impact on the technology market.
He writes about how keynote speaker Robert Faletra, UBM Channel CEO, spoke about following disruptive trends and how they create both opportunities and challenges alike. Convery points out that one of the most prevalent disruptive trends right now is mobility and MDM. He points out a few examples of how mobility is impacting the enterprise and solutions providers alike.
Mobile device adoption has run circles around the adoption rates of PCs in the 1980s
Mobile device management generated $444.6 million in revenue in 2011
Forecasts of an $1.8 billion market by 2016.
With mobile adoption rates and revenue forecasts like these it is no wonder mobility and MDM are being referenced as a disruptive trend. Covery points out a few MDM providers who were at the show which included Airwatch and MobileIron but he makes one major reference to one provider in particular, Fiberlink.
He writes that "'hit of the show' with its cloud model. Fiberlink grew 320 percent year over year and its customer recruiting is exploding. The company's MaaS360 is a mobile device management cloud services offering supporting corporate and personal devices. Maas360 supports enterprise application stores as well."
Click here to read more thoughts from the XChange event and MDM trends. Also click here to download a free 2013 MDM Buyers Guide and uncover some of the other leading MDM providers in the growing space.