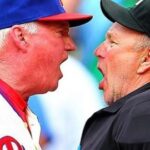 In a recent article Fred Donovan of FierceMobileIT outlines a release of new managed services designed to address growing enterprise mobility from Unisys. While the launch is interesting the article also points to a trend that we have been looking at for a bit now. The article references both Gartner and IDC who have recently identified the merging of Mobile Device Management (MDM) and Mobile Application Management (MAM) into an over arching security solution of Enterprise Mobility Management.
For those of you who are not aware of the ongoing debate between the two solutions, here is a brief rundown. The more established solutions in MDM looks to address the corporate or employee owned devices them selves. Bringing features like remote lock/wipe, policy enforcement, device tracking, group configuration, active directory integration and more the idea is if one can control access to the device as well as device capabilities, one can secure corporate data and information. The emerging MAM takes a different approach and looks to control the data and the applications used to access that data with less of a focus on the hardware.
There in lies the question. What is more important to manage and secure? The devices used to gain access to information, or the applications that make that data available and accessible in a business function. To us they are both critical components of enterprise mobility, and seeing other talk about the convergence rather then battling for market share seems like a natural progression. To be able to bring in a solution that provides management and security from front (the device) to back (the applications) is something that we strongly believe we will see more of. It is just a matter of when and how. Market consolidation? New product development? Let us know how you see the enterprise mobility market shaking out and what type of solution you might find your self purchasing in the years to come.
Click here to read the full FierceMobileIT article and to find out more about the Unisys release.