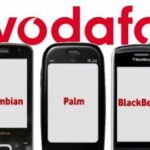 The Mobile Device Management (MDM) market continues to expand with the release of yet another solution. Vodafone has recently announced the release of Vodafone Device Manager to help companies safeguard against data leakage, breaches and device loss or theft. The solution helps to fill the gaps in control like firewalls, access control, system hardening and malware protection that smartphones and tablets can lack.
Vodafone Device Manager allows IT departments to update certificates to allow access to corporate services, enforce password and encryption policies and remotely lock and partially or fully wipe a device. The solution aims to reduce costs and complexity of managing mobile devices while giving users 24/7 monitoring capabilities. Users can install applications to thousands of users in minutes from anywhere in the world as well as query devices over the air and effectively diagnose and resolve issues.
There is no doubt that enterprise mobility is on the rise, and the management and security of the devices used within the enterprise is a large focus. With so many MDM solutions already out there, and some the likes of Fiberlink, AirWatch and Mobile Iron with strong footholds in the space, is there enough room for a new MDM solution from Vodafone? Are they too late to the party? While we are sure Vodafone Device Manager is very capable of managing devices in the enterprise we are seeing a move to, or an integration of, Mobile Application Management (MAM) in enterprise mobility management and Device Manager seems to lack the application management aspects. Let us know if you think Vodafone's new MDM solution can make a splash in the space.