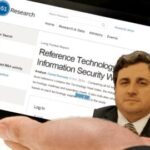 A recent report indicates that the adoption and importance of Mobile Device Management (MDM) in the enterprise will continue to be a focus though 2015. 451 Research's Reference Technology Roadmap – Information Security Wave 17 indicates that that MDM will amongst the top technologies that will be responsible for the most spending increases in 2015. MDM shared top billing with Network Firewalls with 31 percent of respondents planning to spend more on said technologies. In MDM's case, only 3 percent said they planned on spending less.
The reports, which surveyed 217 security managers at large and midsized enterprises, highlights key industry trends and explores several areas including implementation and spending plans for technologies. Author of the report Daniel Kennedy, Research Director for Enterprise Networking and Information Security, highlights a few key findings in regards the MDM.
Looking forward to 2015, network firewalls again are at the top of the technology list when it comes to the percentage of security managers increasing spending, 31%. It is tied with mobile device management (MDM), where 31% of security managers also report plans for increased spending.
The lead in-plan vendor for mobile device management (MDM) in 2013, MobileIron, gave way to VMware in 2014, fresh off its acquisition of AirWatch.
The report also offers an interesting piece of information which is highlighted in their Technology Heat Index rating. Based on a variety of factors including usage or planned usage, changes in planned spending, an organization's budget for the relevant IT sector, and future changes in the organization's budget the index attempts to measure user demand for a specific technology. MDM has a ranking of 80 putting it in 4th out of 42 technologies and only surpassed by Endpoint Data–loss Prevention Solutions (86), Network Access Control (99) and Application–aware/Next–generation Firewall (100). In short, the report indicates that MDM is expected to see "significant growth".
Alongside the Heat Index score is and Adoption score which measures aggregate investment in a technology. MDM has a score of 69. What does that mean for the technology you ask? According to the report "Technologies with a high Heat Index score and a high Adoption Index score are experiencing near-term growth but have limited opportunities for new market entrants."