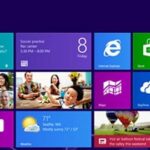 If you can't beat them then join them, or at least offer Mobile Device Management (MDM) functions for them. That seems to be the approach Microsoft is taking as they continue to embrace the reality of a non-windows mobile operating system environment within the enterprise. With the continued surge of BYOD bringing a variety of mobile devices into the enterprise, Microsoft has unveiled its latest plan to manage that increasing variety.
System Center 2012 brings new capabilities and management functions for Windows, iOS, Android as well as a new version of its Windows Intune cloud-based management services. While the last release of Intune did provide some level of support for non-windows devices the new release apparently relies much less on the Exchange ActiveSync protocol for managing and controlling mobile devices. Improvements have also been made to application management and distribution of corporate apps.
A Rethink Wireless article mentions that, "The products are part of a broader Cloud OS management platform, which will be extended during the year and which increasingly provides an umbrella for most of its enterprise services in the Servers and Tools division – including Azure, Windows Server, SystemCenter, SQL Server and Visual Studio." Click here to read more on how Microsoft is adapting with the changing landscape of enterprise mobility.