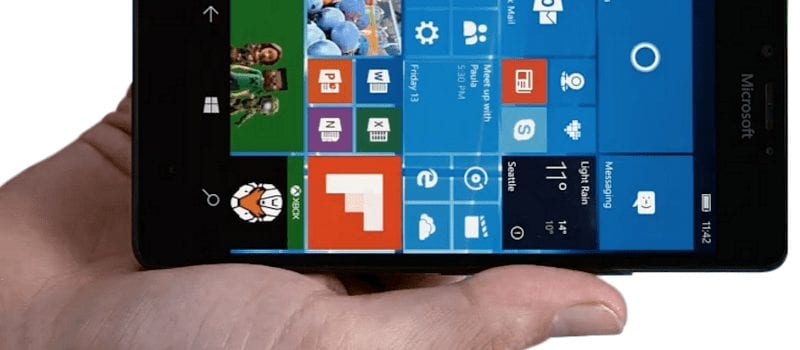 Have you heard that Microsoft's Enterprise Mobility Suite will now be known as Enterprise Mobility + Security? Late last week, Microsoft's Senior Director of EMS Product Marketing Andrew Conway broke the news via his blog.
Conway explains that they are adding "innovative and holistic security solutions" to their EMS, prompting the name change that he says will "more accurately communicate its value." But if you're a current customer the only immediate change you'll see is the name: EMS will be called Enterprise Mobility + Security E3. If you want to take advantage of the new, expanded version, Enterprise Mobility + Security E5, you'll have to wait until later this year. It won't be available until Q4 2016.
Conway goes into detail about the changes in his post, saying the existing Azure AD Premium will become Azure AD Premium P1, with no change for existing customers. But, the Azure AD Premium P2, which will be available later in Q3 2016, includes all the capabilities in Azure AD Premium P1 but also has the new Identity Protection and Privileged Identity Management capabilities. Plus, the existing Azure Rights Management Premium will change to Azure Information Protection Premium P1. Again, you can't get your hands on it until Q4 2016, but the P2 offer adds automatic classification, in addition to the manual classification, labeling and everything else P1 features. Something to look forward to.
Microsoft created a graphic that details all the changes: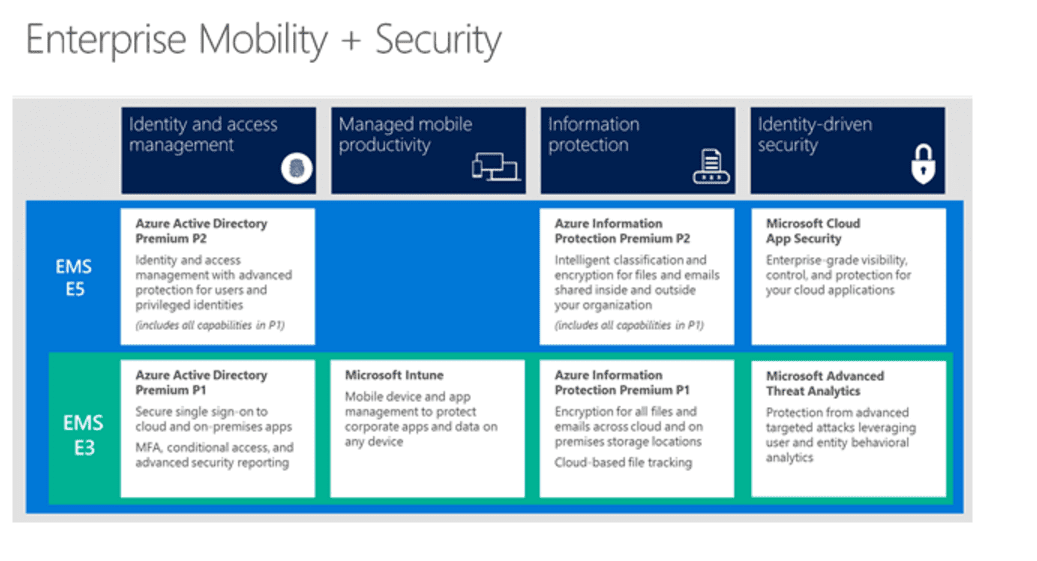 In the same blog post, the senior director revealed that EMS currently has more than 27,000 enterprise customers, and more than one third of the Fortune 500 make up that list. And according to apptechnews.com, that's 10,000 more clients than they had just last September.
Conway also talks about the Secure Productive Enterprise, which combines Office 365, Windows 10 Enterprise, and the Enterprise Mobility + Security suite into a single licensing offering that will replace the Enterprise Cloud Suite.