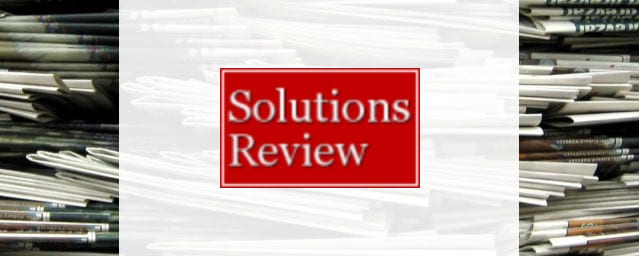 In case you missed it, here's what happened in MDM last week:
Despite beefed up iOS 9 security, hacker jailbreaks Apple's latest mobile OS– Apple has just rolled out their new operating system, iOS 9 but there is some evidence that despite heavier security, especially in the enterprise, these devices can still be jailbroken according to some sources.
Alcatel-Lucent Acquires Mformation to Boost IoT Growth – Alcatel-Lucent plans to merge Mformation with its Internet Protocol ("IP") portfolio in order to create a robust and scalable IoT platform that can be used across numerous industries like automotive, healthcare, utilities and manufacturing. In particular, the company's Motive Customer Experience Management ("CEM") platform, which focuses on developing cloud-based management solutions, stands to benefit significantly from this acquisition.
AirWatch, Pradeo Partnership Strengthens Corporate Mobile Security– Due to the booming market of mobile apps and the use of smart phones by employees, cyber-security continues to be top of mind for many companies. To help them protect their enterprises, mobile app security company Pradeo  and AirWatch  are teaming up to deliver an efficient security solution. Together, the partners will deliver an innovative security solution that complements the AirWatch by VMware Enterprise Mobility Management Suite.
Apple-Cisco Deal to Boost iPhone and iPad Sales– Apple is now looking to expand its presence in the corporate market. On May 31, 2015, the company announced a collaboration with Cisco, a world leader in networking equipment. As part of the collaboration, Cisco's systems will be integrated with iPhones and iPads. This means companies that run on Cisco's Internet networks will be able to transfer content securely and quickly to iPhones and iPads.
Enterprise Mobility Solutions Market to Grow at 35.43% CAGR to 2019 Forecasts a New Report at ReportsnReports.com– The 'Global Enterprise mobility solutions Market 2015-2019′ report describes the vivid market scenarios along with enlisting the growth prospect of the enterprise mobility solutions industry over the forecast period of 2015-2019. The systematically structured sections of the report are drafted by the industry experts, upon scrutinizing the primary and secondary sources of information. The research estimates the global enterprise mobility solutions market to grow at a CAGR of 35.43% over the period 2014-2019.
Good Technology Secures Applications and Data on iOS 9– Good Technology now supports iOS 9 across its suite of enterprise mobility management (EMM) solutions. The day-one readiness extends to all Good apps and the Good Dynamics Secure Mobility Platform, including its secure email and collaboration applications Good Work and Good for Enterprise, as well as Good Access, Good Connect, Good Share, Good for Salesforce1, and many more in the broad ecosystem of over 2,000 Good-secured custom and third-party apps.
Zebra Unveils ET50 and ET55 Enterprise-Class Tablets– The latest enterprise-class tablets from Zebra Technologies, the ET50 and the ET55, are available with either Windows Industry Embedded 8.1 Pro or Android 5.1 operating systems, as well as with 8.3-inch or 10.1-inch displays, giving users a wide range of options to find the devices that best fit their business needs. Both models are the first Zebra tablets that run Windows 8.1 and allow the devices to be connected to legacy Windows systems. Meanwhile, the Android version of the ET50/55 tablet computer comes with Zebra's Mobility Extensions, which provide enterprise-class security, device management and data capture capabilities.
Globo Offers Same-Day Support for Microsoft Windows 10– GO!Enterprise MDM platform, which is an integral part of Globo's Enterprise Mobility Management suite of products, will support Microsoft Windows 10 at its launch. The immediately available, free, upgrade for the company's MDM platform will provide enterprises with security, control and compliance over mobile devices that will be using the new Windows 10 operating system. With Windows 10, companies are able to develop their apps once and deploy on all devices regardless of form factors on phone, tablet or PC devices. Globo in turn can secure, control and ensure compliance over all these devices.