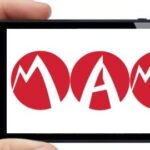 MSPMentor reports that while Mobile Device Management solution provider Mobile Iron is busy continuing to gain market share with new customers like their most recent Citadele Bank, a Latvian bank, they are continuing to improve their product offerings.
Mobile Iron's MDM solutions was selected by Citadele because of the flexibility it brought for user device choice and data protection for employers it brought. The improvements Mobile Iron is making will not however impact their MDM offerings. Like a handful of other, Mobile Iron will be bringing Mobile Application Management (MAM) capabilities to the table to compliment the more tradition mobile security offerings in MDM as we are seeing many more organization utilizing 3rd party and corporately development application to access and share corporate data.
While the MAM solution has not yet been launched Mobile Iron shared a little bit of what they are working on. The solution is set to include:
MobileIron will continue to talk about applications being the next big thing;
the solution will be an alternative to virtual desktop infrastructure (VDI) and application wrapping (app wrapping);
administrators will be able to do native apps without the risk of data loss;
apps will be native, but data will remain in the cloud;
"Unwrap the App" may be the slogan of choice for the product;
and the solution will be called MobileIron AppReflect.
Click here to access a video blog from Mobile Iron that offers more detail.