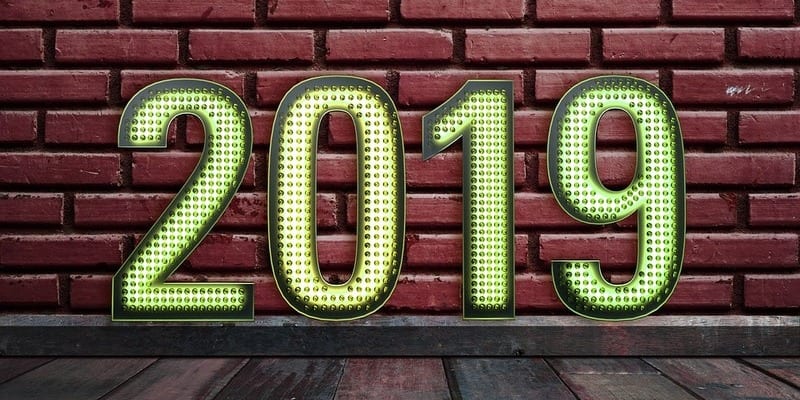 As 2018 comes to an end, it's a smart choice to look to the future. Professionals in the mobility management space are reevaluating the trends and errors of this year in order to prepare for 2019. Through this process, buyers learn which solutions are worth focusing on. We had the opportunity to speak with Vice President of Western Digital, Narayan Venkat, and Chief Product Officer at Equinix, Brian Lillie, and got their mobility management predictions for 2019.
Western Digital enables users to capture, preserve, access, and transform their diverse data. Equinix provides a carrier-neutral interconnection data center, as well as global colocation services.
In 2019, the demands of 5G will drive the expansion of a new platform ecosystem
As the mobility space evolves and mobile devices become more diverse, the platform ecosystem must also adapt to these changes. Because of this, 5G will likely become a popular platform ecosystem that will be able to support the increasing number of Internet of Things (IoT) devices through the use of machine learning.
Prediction: "In 2019, we will see a new platform ecosystem expand and evolve as the demands associated with 5G increase. And, within 2-3 years, the new platform ecosystem will be mainstream. Because 5G won't be able to support the bandwidth that is required to support all of the IoT devices, machine learning will need to occur at the edge to ensure optimization of the data. The new platform will be a complete edge platform supported by RISC-V processors, ensuring compute moves as close to the data as possible." – Narayan Venkat, Western Digital
Tomorrow's high-speed wireless networks will accelerate today's network transformation
The increased popularity of 5G will allow for digital transformation on a greater scale. As a result of this, there will potentially be an overhaul of the current cellular building infrastructure, as well as developments in virtual wireless networking stacks. Through these changes, users will likely experience cost optimization within their organization.
Prediction: "5G will open up endless possibilities of digital transformation, especially in an IoT and AI connected world. To attain the high radio density required for 5G, network operators are looking to optimize costs through the use of open-source commodity networking hardware and the virtualization of the wireless networking stack. These efforts will pave the way for the Edge architecture to solve for "Cloud Radio Networks", that power several radios through pools of virtualized network software. Equinix anticipates massive investments in 2019 in the revamping of existing cellular building infrastructure and building of new Edge infrastructure, as well as innovation in disaggregated open-source based commodity networking hardware and virtual wireless networking stacks for cost optimization." – Brian Lillie, Equinix
Application use cases will sharpen the digital edge
Edge computing will develop further through the use of newer technologies, including 5G and IoT. This will bring the Edge forward and enable users to experience low latency. Additionally, as edge computing develops, IT solutions and digital business will become more specific, thereby facilitating business operations for users.
Prediction: "Much of the current attention on edge computing comes from the need for IoT systems to deliver disconnected or distributed capabilities to the IoT world. The edge computing topology will enable the specifics of digital business and IT solutions uniquely well in the near future.  The advancements in emerging technologies such as IoT and 5G will push the Edge forward as new services will have to be staged closer to the end-user to deliver ultra-low-latency. Equinix believes 2019 will be the year of the "Evolving Edge" as business models balance benefits and cost of deployment. The use case scenarios for the evolving edge will be highest around machine to machine latency sensitive (e.g. cellular networks) and life critical (e.g. autonomous vehicles, healthcare)." – Brian Lillie, Equinix
Latest posts by Tess Hanna
(see all)