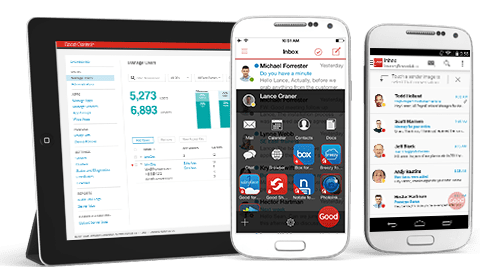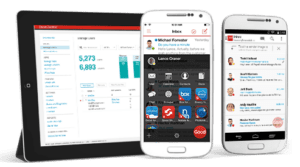 Good Technology has just announced their new Enterprise Split-Billing solution that will make the process of BYOD billing hassle-free. Every company with a BYOD strategy in place knows what it's like to stress about billing. There are so many factors to consider like, how will you know exactly how much data an employee used on work related business that week? Another big concern is privacy; how can you know exactly what data was used for work and what was used for their personal business without tracking what the device is doing at all times?
More often than not, companies end up paying more than they owe to the phone companies for BYOD and COPE devices, or reimbursement stipends are wildly estimated leaving room for error that can cost a company hundreds of thousands of dollars.
"One of the frequent concerns we hear is how to manage data costs while encouraging employees to use their personal devices at work," said Christy Wyatt, chairman and CEO of Good Technology. "Our new Enterprise Split Billing solution addresses that concern by reducing the need for reimbursement programs and providing a one-stop solution for BYOD or COPE. Companies can streamline their mobility rollouts and mitigate potential legal and HR complications, while employees don't have to worry about personal data usage or incursions on privacy. It's a win-win scenario."
According to Forrester, 54 percent of U.S. information workers pay their entire mobile phone data bill for phones they use for work, while 19 percent say their company pays the bill directly, 7 percent say they are reimbursed and 13 percent receive partial reimbursement.
The Good Enterprise Suite with Data Service allows organizations to offer employees access to secure email, calendar, contacts, documents, browsing and more without worrying about cellular data charges. Employees don't pay for the data used by approved business apps, and the enterprise no longer needs to implement stipend or expense recovery programs. Organizations avoid stipend reimbursement programs by including required data charges within licensed software or by enabling existing stipend programs to be optimized based on actual per-application data requirements. Mobile rollouts are streamlined by purchasing everything needed with a single convenient and affordable subscription.
For organizations interested in gaining more detailed insight into business data usage, the standalone Good Mobile Analytics and Reporting capability provides detailed visibility into actual data usage on a per application basis. This includes all Good-secured apps whether developed by Good, ISV partners or customers – an industry first. Anticipated in Q4, administrators will also be able to avoid unplanned spikes in data charges by applying usage policy controls such as roaming detection.
The Good Enterprise Suite with Data Service includes a Good Enterprise Suitelicense, Data Service and the Mobile Analytics and Reporting capability. It covers cellular data usage by Good Work™ and Good Access™ with data charges included in the product license.* Monthly pricing is $20/user for the Good Enterprise Suite with Data Service, and $5/user for Good Mobile Analytics and Reporting. The solutions will be available this quarter with the Enterprise Suite with Data Service first available in North America.