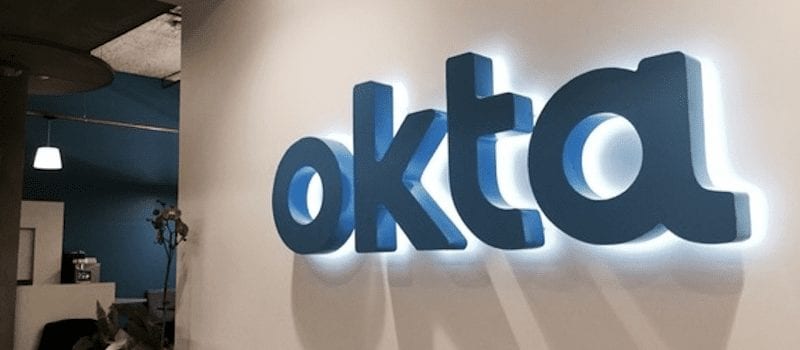 The Identity Access and Mobile Device Management vendor Okta hosted their Oktane conference this past week in Las Vegas, and revealed several new features that were added to their MDM solutions; plus a partnership with Google Apps.
Okta originally launched as an IAM vendor, but incorporated MDM back in 2014. They have a customer base of thousands, and many are well known, including Experian, 20th Century Fox, LinkedIn, and Adobe.
During their conference with more than 2,000 thought leaders in attendance, the vendor unveiled a more streamlined process for users enrolling their devices into MDM, according to brianmadden.com. The new process enables Okta to push a certificate to the enrolled device. The certificate then makes the device secure for the purposes of contextual access policies.
They also now offer more options when authenticating a mobile app. The vendor supports SSO in about 150 apps.
Okta has placed a lot of effort in making Android for Work device management more simple, given that a Google account is required for every user. So with their provisioning integrations, identity platform, and EMM platform combined, the accounts are created and managed automatically, creating an easy solution to the initial problem.
Another update that came out of the conference: support for the Apple Device Enrollment Program may still be in the development stage, it should be here by early 2017.
The vendor also announced a Google Apps partnership, making them a "preferred partner." The two companies plan to work with enterprises to help accelerate their transition to a secure, mobile-centric architecture, according to a recent release.
For more information on Mobile Device Management, download our latest MDM Buyer's Guide.