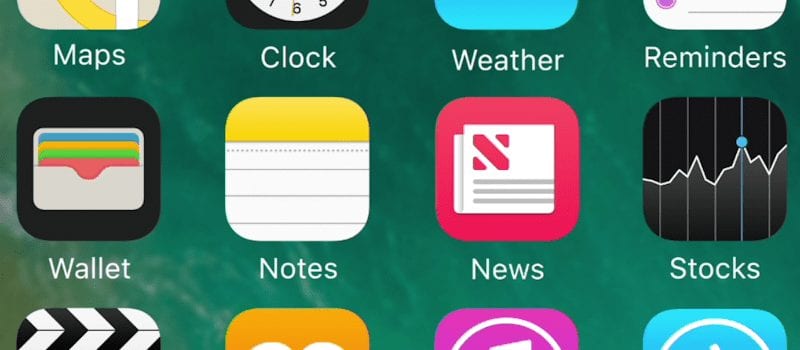 Apple has made several moves, including partnering with Cisco, to make iOS 10 a more secure enterprise platform; and their latest update includes new features that focus on providing more security to organizations large and small.
The tech giant unveiled several updates and other future projects at the Worldwide Developers Conference back in June that didn't really dazzle the enterprise, but their September release of iOS 10 may make more of an impact. Whether that will be a positive one remains unclear.
In addition to offering more security, the new release is said to be easier to integrate with Enterprise Mobility Management (EMM) software and optimizes wi-fi connectivity, according to an article from eWEEK.
Apple worked with Cisco Systems to create Fast Lane, which is a technology that enables businesses to prioritize data from enterprise apps to increase network speeds. Cisco says the changes brought browsing failures down 90 percent and increased roaming speeds by a factor of eight.
When it comes to security improvements, Apple altered the way developers use the app store and makes sure employees are given warnings if they are about to connect to an unsecured network. Apple also reportedly created more rigorous requirements for apps. They must be signed by certificates, which can be accessed remotely using Apple's servers. That access will give Apple the option to get rid of malicious apps.
The organization also reportedly revamped the mobile Safari browser, to make it safer, along with the core of the operating system; iOS 10 splits the virtual memory into two regions, writeable and executable, but hides their locations.
However, Wired reported that the new release has a major security glitch. According to the site, an algorithm in the software makes it 2,500 times easier for hackers to get to critical data and passwords, in comparison to iOS 9.
Russian digital security company, Elcomsoft, reported that the problem stemmed from Apple's new process of encrypting back-ups. They did say this particular flaw wouldn't affect Apple's iCloud.
Still, it may be too soon to trust just yet. Stay with us for updates on Apple's latest release.