Sophos Tightens Mobile Security with Mobile Control 6.0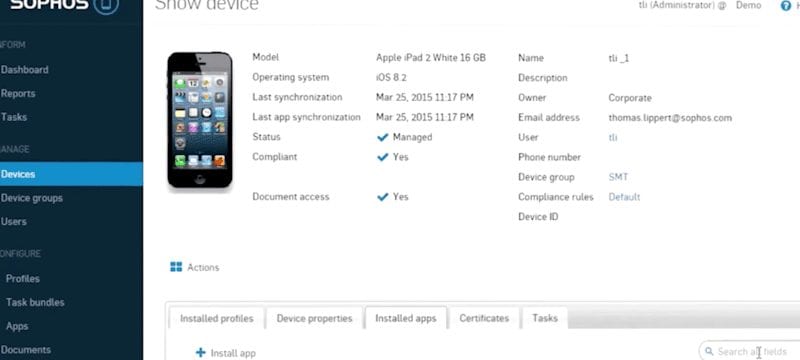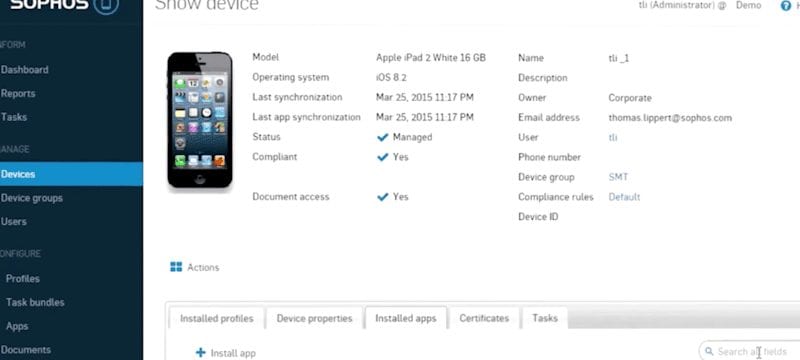 Sophos has just announced the availability of Mobile Control 6.0. Because of the recent and frequent threat of employees opening up an email that includes a corrupted email, Mobile Control now includes Sophos Secure Email. Sophos Secure Email is a container solution that isolates and secures business data from personal information. It allows IT managers to oversee devices used by employees through a simple interface.
"It's too easy for employees to unknowingly download dangerous apps that expose valuable corporate data, or worse, provide an open path to business networks," said Dan Schiappa, senior vice president and general manager of Sophos Enduser Group. "Providing management, anti-malware and data protection for mobile devices is just as important as it is for laptops or any other corporate asset – the devices are small but they can be hacked and cracked just like any PC. Balancing the levels of productivity and access demanded by users today with the growing need for tighter data security requires the ability to manage and protect. Having an enterprise mobility management solution with integrated security is becoming a critical need to organizations of any size."
Also new to version 6.0 is Sophos Secure Workspace which includes Corporate Browser to facilitate safe access to frequently used business productivity sites and applications. Sophos Secure Workspace enables employees to seamlessly access and collaborate on the documents they need, when they need them, in a secure manner. Users also can control levels of access and publishing rights for various cloud storage providers like Dropbox, Google Drive, Microsoft OneDrive and Egnyte. For additional protection, users now can securely move documents and data between mobile devices, cloud storage and corporate endpoints as Sophos SafeGuard file encryption is built in.
Sophos Mobile Control 6.0 also detects jail-broken or rooted devices, plus malware and potentially unwanted applications (PUAs). The product blocks infected or non-compliant devices from entering the corporate network and automatically blocks malicious or undesirable websites. A recent analysis by third party AV-Test confirmed that Sophos Mobile Control 5.5 detected 100 percent of known Android malware applied during the test period. All of this is done behind the scenes to users so that productivity isn't sacrificed and critical, confidential data remains private and safe.
With the continued growth in mobile malware, the ability to detect and quarantine infected devices is a growing priority for enterprise mobility management (EMM). In fact, more than 95 percent of attacks today involve harvesting credentials from customer devices and using those stolen credentials to log in to web applications, according to Verizon 2015 Data Breach Investigations Report.