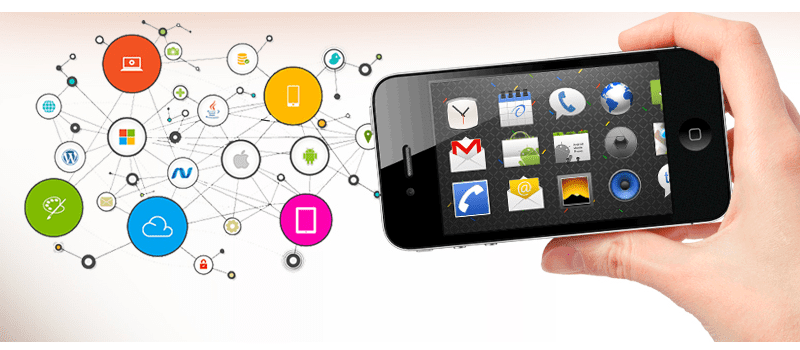 On Tuesday, SOTI unveiled the new SOTI ONE platform, a suite of tightly integrated solutions, which aims to address the "core problems that organizations face when trying to leverage mobility and IoT for operations and business processes that are critical to the success of their business," according to a release.
MobiControl, a component of SOTI ONE, is an enterprise mobility management solution that boasts features for managing and securing smartphones, tablets, desktops and laptops that run on iOS, Android and Windows.
The platform also includes two other elements: SOTI Assist and SOTI Snap. Assist is a help desk solution that was created for mobile computing.
"SOTI Assist offers integrated remote control, diagnostic and ticketing to meet the support needs of today's mobile workers," according to the release.
And the beta version of SOTI Snap is a rapid app development solution that allows employees to build and deploy apps quickly, regardless of their experience. According to the vendor, MobiControl, SOTI Assist and SOTI Snap are powerful on their own but have even more force when used together, given their tight integration.
"This integration will deliver capabilities that go above-and-beyond what's possible from purchasing components from different vendors," according to the release. "One of the key highlights of this integration is the out-of-the-box capability for a help desk technician to remotely view a SOTI Snap app on an Apple iOS device from within SOTI Assist. Other remote support solutions require you to code an app with their SDK, which can slow down app development."
SOTI ONE is a solution for enterprises having difficulty managing the chaos of connected devices. The new platform aims to boost productivity as well as aid in app production and the management of mobile devices. The company says this release comes at a time when the popularity of mobility is continuing to balloon and devices are being embedded with software, sensors and connectivity.
Carl Rodrigues, Founder and CEO of SOTI, said, "The launch of SOTI ONE marks the next wave of our company's focus on connected experiences that give our customers the freedom to innovate anywhere, anytime, and anyplace by harnessing the power of mobility. SOTI's journey from 2004 to now has seen the business transition from one enterprise solution, to an enterprise portfolio of solutions. This reflects what the market needs, both today and tomorrow. It will not only future-proof the SOTI business, but also the businesses of our customers."
He went on to say, "While businesses know that integration is critical, they continue to build their mobile strategy using disparate solutions and, just like a house of cards, if one element fails the entire system crashes.