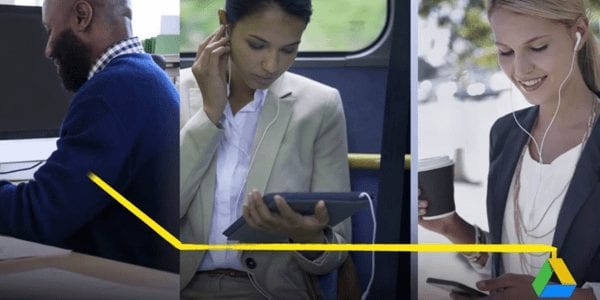 Sprint is taking a unified approach to enterprise connectivity, communication and mobility with their announcement of Workplace-as-a-Service (WaaS) this week at the Enterpirse Connect conference in Orlando, FL. This new offering and acronym is taking a holistic approach and attempting to consolidate many of the disparate services that make enterprise mobility and communication capable. So what are the services Sprint is bringing under on management and provisioning umbrella in Workplace-as-a-Service? Here they are:
Wide area network (WAN) connectivity (i.e. VPN, carrier Ethernet and MPLS services)
Managed Wi-Fi (including on-site CPE management)
Enterprise voice services
Audio/video conferencing
Online collaboration, Instant messaging and presence
Mobile device management across all carriers, plus BYOD support for mobile devices
While Sprint's Workplace-as-a-Service really is about the sum of all part and how IT can alleviate some pain in trying to connect and integrate the many disparate services and solutions that create enterprise mobility, for our purposes let's take a look at how they are bringing Mobile Device Management (MDM) services and Bring Your Own Device support to the enterprise in WaaS. Sprint's MDM services and BYOD support comes in the form of an "as-a-service" cloud based offering. This approach seems to be spurred on by the increased adoption of cloud services across the enterprise. A 2014 study released by Strategy Analytics sites that while, "Approximately 50% of security is still installed on-premises, but software is continuously moving to private and public clouds." Benefits around cloud implementations can include simpler management, quicker deployment and lower operational costs and with the growth of mobility within the enterprise each of those is very important.
Most of the services included in WaaS are Sprint grown, owned and operated their MDM services and BYOD support are not. They are actually powered by AirWatch, a leader in the Enterprise Mobility Management space, The AirWatch solution will bring security, control and enterprise mobility policy enforcement to multi-carrier and device environments which now a day varies greatly because of BYOD programs.