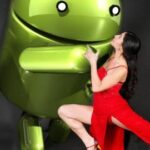 Tangoe, a leading provider of Communications Lifecycle Management (CLM) software, has made an announcement that will allow IT departments to manage and control enterprise mobile device while controlling their mobility budget at the same time. While Tangoe has always offered stand alone Mobile Device Management (MDM) with Tangoe MDM and Real-Time Expense Management with Tangoe rTEM they have now integrated the two solutions into a single interface.
The new solutions dubbed Tangoe Mobile will bring together these two aspects of enterprise mobility management into an application with a single interface that will be available for download in the App Store for iOS and via Google Play for Android, in early July 2013. Tangoe Mobile will allow users to manage application and device while tracking their usage compared to carrier plans and then receive notification from IT departments regarding their usage against costs.
In a recent release Al Subbloie, president, CEO, and founder of Tangoe said, "Many of Tangoe's global enterprise customers are focused on growth via mobility in 2013, and they require real-time contextual awareness that optimizes mobile usage and protects their IP throughout the entire lifecycle of mobile devices and their applications. The combined functionality of our market-leading MDM and rTEM solutions address these issues and provides our enterprise customers with increased control over mobile devices entering the enterprise as well as real-time visibility into employee usage."
Tangoe did not just combine these previously stand alone solution but they also took the time to make improvement to each before the integration:
Tangoe rTEM now includes:
Carrier Plan Optimizer – Based on historical usage for voice, SMS, and data, Tangoe rTEM recommends to the administrator the best carrier plan for each user. This is especially beneficial for enterprises in locations where there are no pooled plans, such as Europe, as well as for organizations in the U.S. that are not participating in pooled plans.
Application-specific Data Tracking – Provides visibility into the specific data usage of each application on a device. This data enables more informed decisions regarding application usage and devices' corresponding costs of operation.
Tangoe MDM new capabilities include:
Integration with Samsung SAFE™ – Provides enterprise-grade device management and security on Samsung devices.
Enhanced Windows Phone 8 Support – Tangoe MDM supports a better Windows Phone 8 user experience with a Windows Phone 8 optimized user interface, support for new display resolutions, and a streamlined device activation process.
Support for BlackBerry® 10 – Tangoe MDM now supports BlackBerry 10 devices, device services, and PlayBook™, including integrated and secure BDS synch for policy enforcement.
Click here to read the full release and to learn more about the new Tangoe Mobile.