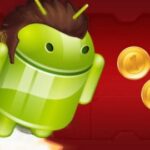 Research and Markets, a world leading source for international market research reports and market data, has recently released their Global Mobile Device Management Enterprise Software Market 2012-2016 report.
The report outlines the current state of the MDM market as well as offers predictions for the space's growth over the next for years. Of those predictions the one that stands out the most for Solutions Review is their estimation of a compound annual growth rate of 21.3 percent over the period 2012-2016. Numbers that should have MDM solutions providers continuing to jockey for position over the time frame.
The report also highlights the MDM solutions providers that will be doing such jockeying. Their top ranked providers are Airwatch LLC, Fiberlink Communications Corp., Good Technology Inc., and Mobilelron Inc. While they also mention in their report BoxTone Inc., IBM Corp., SAP AG, Sophos Inc., SOTI Inc., Symantec Corp., and Zenprise Inc.
The following are a few key takeaways from the report the Research and Markets analysts are seeing:
An increasing demand from small and medium-sized enterprises.
Large organizations are more concerned about the number of mobile devices entering and exiting their company on a daily basis in order to safeguard their data.
BYOD policy has not been implemented on large scale in large enterprises while several SMEs are deploying BYOD in order to reduce infrastructure and operational costs.
A major driver is the need to enhance customer experience.
MDM solutions have become almost necessary for organizations to manage customer experience effectively.
Click here to access the full report from Research and Markets.