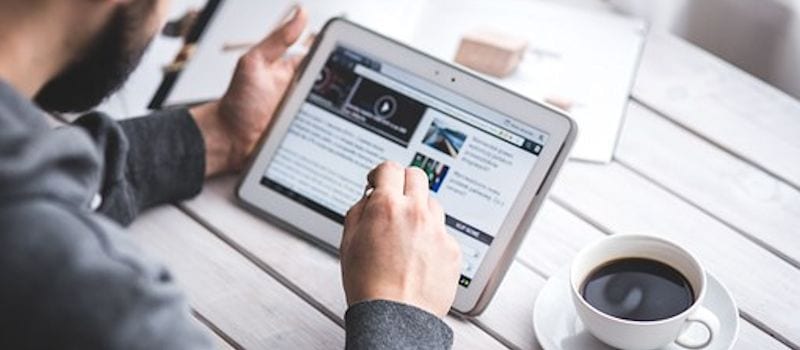 Whether you're looking to learn more about Mobile Device Management (MDM) or simply hone your current skills relating to the topic, we have information on our site that can help. We also like to point you to other resources that may shine a light on something we didn't.
Take a look at these five blogs for all your MDM needs!
This blog, by Comodo, is regularly updated with articles that cover the MDM space. Their latest posts were titled, "Benefits of BYOD in Healthcare Industry Reduces IT Hardware Costs" and "Mobile Device Policy for Law Firms." They also share best practices and have a specific section dedicated to Bring Your Own Device (BYOD).
VMWare has an informative blog with webinars, white papers and videos that have your back when it comes to expanding your knowledge of MDM tools and all they have to offer.
Authors of this blog also post quality infographics with valuable information displayed in a way that is easy to grasp, like this one:
BrianMadden.com is a blog for IT pros with various categories including app management, networking and, of course, mobile device management. This blog offers helpful articles, podcasts and infographics to help readers better understand the space and to stay abreast of all that's happening in the industry.
Centrify, an identity management software and cloud based identity-as-a-service provider, also specializes in MDM and has a blog focusing on the space. Why single sign-on for mobile applications are important, securing enterprise identities and mobile device security are just three of the topics they covered recently with posts. They also publish their own organization's news and best practices.
Miradore's blog is an extension of their site and includes various articles that cover the company, plus other enterprises in the industry. It also features posts titled, "5 Key Differences Between Managing iOS and Windows Devices" and "4 Reasons Why We Love MDM Webinars and Why You Should Too."
Don't forget to make your first stop solutionsreview.com! And connect with us on Twitter, Facebook and LinkedIn for all the latest MDM news.