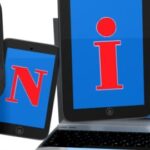 The proliferation of bring-your-own-device (BYOD) among employees has brought numerous devices and data plans into the workplace.  BYOD has made employees more efficient and mobile; however, BYOD has also brought challenges to the workplace.  The additional devices and data plans can create a "BYOD sprawl" of unmanaged, unsupported, and untraceable technologies.  Unisys-sponsored research indicates that numerous workers are using unsupported applications that are unintentionally creating security and support challenges for their companies.
On November 6, worldwide information technology enterprise Unisys Corporation unveiled Mobile Environment Management (MEM) 2.0.  The new software is a set of cloud-based or on-premise managed mobility services that allows enterprises to improve management and security practices for BYOD services.  The innovative software is aimed towards helping CIOs to better manage, secure, and support mobile technologies and resources used within organizations.  "Mobile device management and other point solutions alone can't help CIOs tame the management challenges of widespread mobility," Larry Dunn, vice president of solution portfolio management at Unisys Global Managed Services, said in a statement.
Unisys offers MEM 2.0 in a multi-tenant or dedicated cloud, or on-premise platform.  MEM 2.0 also includes an enterprise application store (EAS) that provides mobile apps and manages volume licenses for Apple iTunes apps.
"Clients tell us they need a mobile services solution that addresses a full range of technology and business issues – from business process redesign through application management to expense management.  Unisys Mobile Environment Management services provide a comprehensive suite of managed mobility services that meets that need," Dunn adds.
MEM offerings: Available as suite, modular combinations, or standalone services
*Mobile Device Management (MDM) Services: Unisys can provide applications and place documents securely for clients' Android, Windows 8, and Windows RT devices.
*Mobile Content Management (MCM) Services: End users can access mobile document libraries (MDL) through their mobile devices.
*Telecom Expense Management (TEM) Services: This service monitors end users' smartphone usage and expenses.
*Mobile End-User Support Services: This service is designed to provide a comprehensive range of mobile-user support to improve employee productivity.      
Click here to read more from Unisys about the MEM 2.0 release