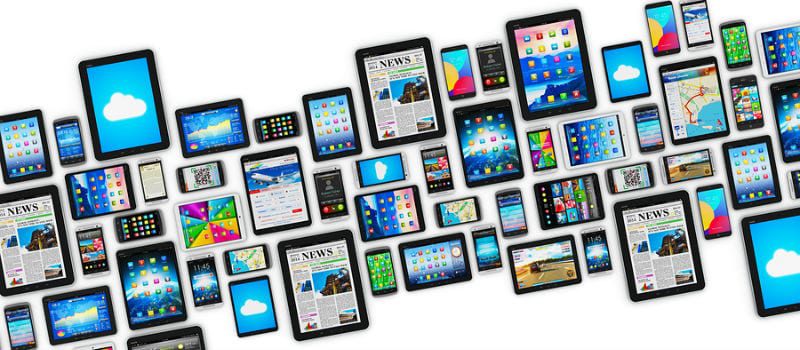 By Liz Quirk
Today, we live in a world where, to stay connected and updated in real-time, is crucial for making important business decisions. Smart devices such as phones, tablets and digital assets have redefined the corporate landscape. With the mass adoption of technology continuing, employees are using smart devices more often than not. This is creating the rising dependence on cloud connectivity in order to complete business tasks anywhere, anytime. Enter enterprise mobility.
Apart from meeting the needs and demands of customers, enterprises and organizations want to go the extra mile to surpass their expectations. In an attempt to achieve this, enterprises are required to equip and empower their workforce to be productive enough even when they are on-the-go.
Like any transformation or digital disruption in business trends, organizations that are open to change and are willing to adapt quickly can counter the competition long-term. Organizations need to keep an open mind and be reminded of the fact that the real leverage comes from connecting systems, business processes, people and things of the organization so that they can all operate in sync, in the right context to deliver good results.
Enterprise Mobility Matters
As we all know, smartphones and smart devices have the ability to gather information, however, the difference between information gathered via conventional sources vs. the information collected via mobile devices is that is is contextual. User activity, geolocation and employee availability are all characteristics that factor into this.
Contextual information can be converted into contextual intelligence, which can then provide employees with relevant tools and enable them to execute tasks in an effective and efficient manner.
Enter Business Process Management
Enterprise applications are software platforms that enable enterprises and organizations the ability to easily solve complex business problems. Business Process Management (BPM) software has evolved over time to a point where it can be easily integrated with mobile application development platforms and provide its capabilities through a traditional process modeling environment.
Therefore, enterprises are best suited for utilizing BPM and mobility together to create mobile app-enabled enterprise applications and the ability to work remotely from any location without missing a beat.
BPM tools that work alongside these mobile applications leverage low-code development functions into the hands of business users. With this in mind, businesses and IT teams can seamlessly collaborate while developing apps. The teams can also ensure that the technology and corporate functionality sides of the apps work in tandem with each other and deliver a seamless experience to end users.
BPM solutions with these built-in mobile application development capabilities offer a rich framework that develop, deploy and manage configurable hybrid mobile apps and support multiple mobile environments. By combining the power of BPM with the utility of enterprise applications, organizations can drive greater efficiencies and ensure a faster Return on Investment (ROI).