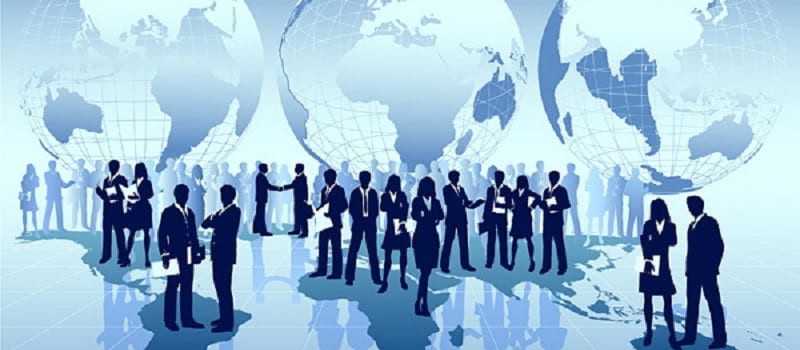 Over the last month or so, we've seen some of the industry's biggest names make a string of moves that each reveal contrasting strategies. We're looking specifically at Microsoft, MobileIron, and VMWare. These are massive players in the field that each have their own approachtowards EMM. On one end of the spectrum, you have companies that bundle EMM software in with a wider set of software. On the other hand, you also have companies that prefer to specialize in mobility solutions and team up with best of breed partners.
The results of these differing approaches to mobility extend far beyond mobility as we think of it today. Nicholas McQuire from CC Insight.com explained last year these shifting trends in mobility.
VMWare Releases 'Identity Manager'
On June 17th, VMWare launched Identity Manager, an IAM solution that provides single sign-on for the web, cloud, and native applications across a number of VMWare environments, including Airwatch, its mobility product. Since it acquired AirWatch in the winter of 2014, VMWare has quickly integrated its acquired technology into its set of virtualization, data center and networking products. By integrating Airwatch software, and releasing new products that unify its environments, VMWare seems to be accelerating both its end user computing business and Airwatch. This strategy is making us re-think the mobility market as consumers look at the benefits of a number of solutions all contained in the same product. VMWare's integration strategy is distinguishing the company from its rivals and lets it outmaneuver specialist providers such as MobileIron.
MobileIron's Big Mobile First Announcements
Speaking of MobileIron, let's take a look at a few of their announcements at their first annual Mobile First conference in June. Because its the only publicly listed mobility management provider, many people feel that the company is solely a device management firm that evolved to cover content and mobile apps. However, it seems that MobileIron is quickly moving beyond their roots and into the information security territory. That's where Sentry comes in.
Sentry is perhaps Mobile Iron's most important piece of intellectual property. Sentry is able to manage, encrypt, and secure traffic between a mobile device and back-end enterprise systems. Because employees deploy such a wide range of mobile applications and customers' data exists on a number of enterprise systems, Sentry looks to expand into this domain. It looks to become a mobile aware information security gateway that uses its technology to govern and secure enterprise data. This gives a much different perspective of the company and the EMM market than we are used to. MobileIron focuses much more on mobility, specialty, and partnering with adjacent technology than many of its competitors. For MobileIron to succeed in an age where providers are broadening their reach, they need to prove to customers why this sort of specialty matters in the market.
Microsoft's Bundled Advanced Threat Analytics
Microsoft's Mobility strategy is rooted on its Enterprise Mobility Suite, a subscription service bundle assembling a number of Microsoft products into one package. It includes Azure Active DIrectory Premium, Azure Rights Management, and Intune Device Management solution. Last month, on June 23rd, Microsoft announced that it intended to extend their bundle to include Adavcned Threat Analytics. The Micrsoft Mobility Suite has been a pretty big deal in the EMM world since launching in 2014. With the threat of VMWare's mobility bundle looming, Microsoft's inclusion of Advanced Threat Analytics gives them a bit of a leg up. Microsoft's bundling stratefgy is quickly reshaping the mobility management marketplace. This is because many of the adjecent technologies that help Microsoft compete in the market are forcing mobility customers to make some pretty decisions over the next year.
So what's the big deal?
With so many big announcements over the last couple months from big players in the mobility management scene, its not hard to notice that a couple of contrasting approaches are dividing the market between "the bundlers" and "non bundlers". It will now be up to the consumer to decide whether they would rather work exclusively within one provider's bundle or take on the responsibility of managing a whole group of individual solutions. These bundles can be tempting because of their inexpensiveness and simplicity, but it remains to be said whether these bundled solutions can adapt to address growing diversity in mobile computing and the needs of employees. The EMM market is rapidly changing, and we need to take a step back to see how its very definition is changing as it embraces a number of adjacent technologies.
Latest posts by Tess Hanna
(see all)