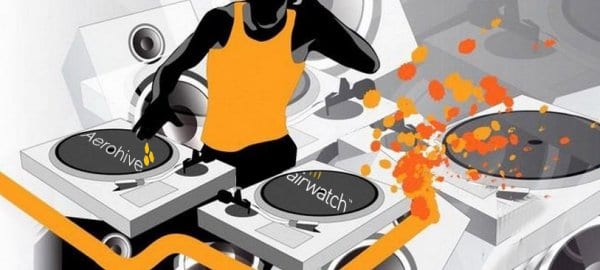 Wireless LAN provider Aerohive Networks has recently announced that they have integrated AirWatch's Mobile Device Management (MDM) solution to provide a comprehensive network management access solution for multi-vendor mobile devices in retail environments. Much like enterprise environments the retail industry in seeing a surge in mobility whether it is for point of sale (POS) or customer experience and engagement purposes.
A variety of devices are entering retail environments carried by both the customer and employee to increase experience and efficiency and this integration brings increased management capabilities and network integrity. Through the creation of an application programming interface (API) for MDM solutions they have integrated AirWatch'sleading enterprise-grade MDM solution to allow retailers to easily monitor and secure their mobile environments.
This mix of Wi-Fi and MDM allows IT administrators to manage and enforce enrollment and security policy on a diverse range of mobile smartphones and tablets within a single console including Android, Apple, Blackberry, Mac OS X, Symbian and Windows devices. The integration allows organization to enforce MDM enrollment and configure and update over the air. Traditional MDM capabilities such as remote lock and wipe are also offered.
The recent press release states that the AirWatch enrollment will be a free upgrade in Aerohive's HiveOS network and management system. CEO of AirWatch, John Marshall, is quoted as saying, "Aerohive's innovative, remotely managed Wi-Fi solution fits extremely well with AirWatch to offer streamlined enrollment and management services with world class networking for smartphones and tablet devices." Click here to read the full press release and more about this partnership.