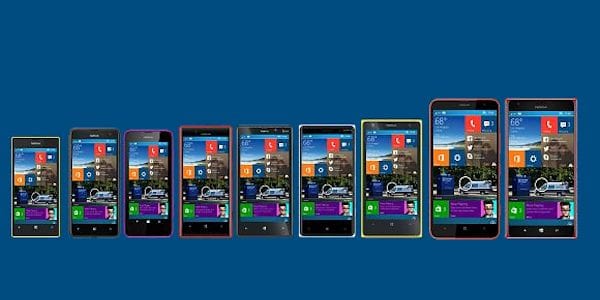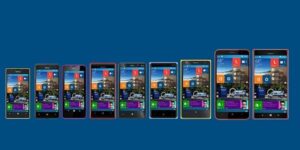 Microsoft has just announced Windows 10 will be available on July 29, free for anyone currently using Windows 7 and Windows 8. We've all been waiting and it's finally here. The hype surrounding Windows 10 so far is huge and we've all been waiting anxiously for the release date. The most exciting part of Windows 10 is that it will be available in seven different versions.
Windows 10 will be available in Home, Mobile, Professional, Enterprise, Mobile Enterprise, IoT and Education. Microsoft will be getting rid of the Windows Phone brand and will be presenting it as Windows 10 Mobile from now on. A lot of exciting things have already come out about Windows 10 including this being the last new Windows OS; from now on instead of moving to a completely new operating system, Microsoft will release updates.
I've had the chance to try Windows 10 on a tablet, and it was everything I wanted Windows 8 to be. For one, we have our start menu back! At first glance, everything is laid out better and the tiles are part of the start menu, not the home base for the OS. It had the look of the Windows we all know and love, but was easy to use on a tablet.
Businesses and Enterprises will especially benefit from Windows 10 because of the Enterprise and Mobile Enterprise options. Although upgrades to the enterprise level versions isn't free, it's hugely beneficial, especially Windows 10 Mobile Enterprise. Not only will it be more secure and enhance your current EMM and MDM solutions, it will be much easier to manage updates for all your employees. It will ensure that everyone gets the latest security features as soon as they're available and is designed to be managed easily by the IT department.
This enterprise mobile upgrade will allow your employees phones to be more compatible with their desktops, laptops and tablets and could possible increase the popularity of Windows powered mobile devices in the enterprise.
Windows 10 Enterprise is also a great upgrade and will help protect businesses from security threats. It also offers the Long Term Servicing Branch as a deployment option to slowly transition new employees to the new technology instead of throwing it on them all at once.
Regardless if you think it's going to flop or not, Windows 10 is Definitely worth checking out on July 29.