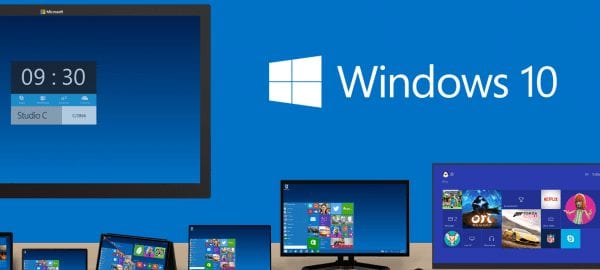 Windows 10, which will be available later this year, is rumored to be compatible with any type of device, mobile or stationery. This is good news for mobile device management (MDM) because Windows 10 will cater its Intune and System Center Configuration Manager (SCCM) products on Window's 10 mobility management features.
Microsoft Intune helps organizations provide their employees with access to corporate applications, data and resources from any device, while keeping corporate information secure.
According to an article written by Kurt Mackie for rcpmag.com, Brad Anderson, Microsoft's corporate vice president for enterprise mobility, Intune can already be updated as soon as an iOS update is available, but with the new improvements in Windows 10, SCCM will be more agile so it can also be updated just as fast.
Anderson is also looking to provide access to Microsoft Office applications as part of the MDM push. "If you want the ability to deeply be able to manage the Office mobile applications," he said, "things like have them participate in containers, being able to manage copy/paste, be able to do conditional access — those types of access, you need the Mobility Management Suite from Microsoft," he said. "You cannot do that with an AirWatch or MobileIron — any of the other MDM solutions out there."
One of the biggest focuses of Microsoft's MDM efforts in the use of containers. This container technology provides a consistent interface for managing devices. Apple has already put an MDM layer into its Mac OS and it's the same thing that Microsoft is doing with Windows 10.
"If you take a look at what we're going to be shipping with Windows 10, the MDM layer that my team built that's available in Windows 8 will actually be a consistent layer across all devices, all form factors and all of the different Windows operating systems and devices," Anderson explained.
Since Microsoft built containers for iOS and Android, it has recognized that "there are some things that you can do only when you are the operating system vendor" to make things easier for end users. Anderson's team has specifically focused on building "data leakage protections" into Windows 10.
Windows 10 is still in the preview stage and will be officially released later this year.