2020 Magic Quadrant for Wired and Wireless LAN Access Infrastructure: Key Takeaways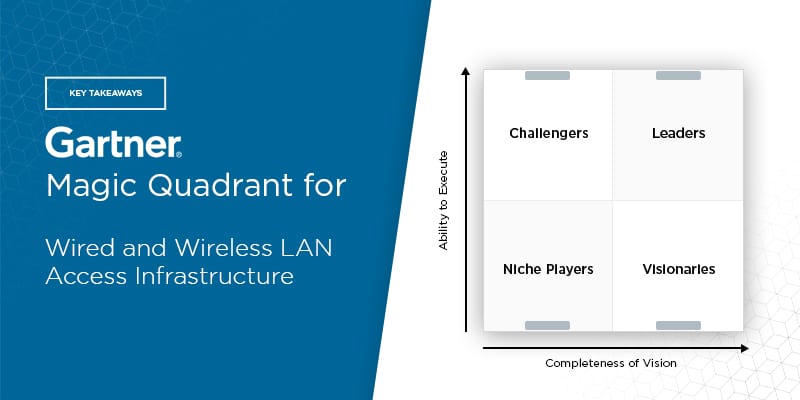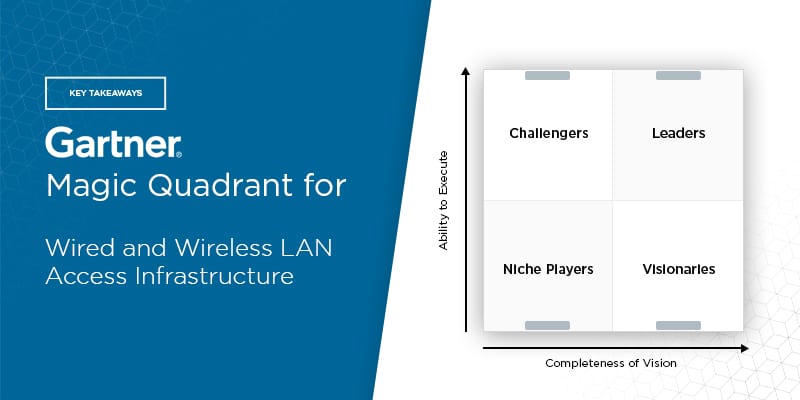 The editors at Solutions Review highlight the key takeaways from Gartner's 2020 Magic Quadrant for Wired and Wireless LAN Access Infrastructure and provide an analysis of the report.
Analyst house Gartner, Inc. recently released the inaugural version of its Magic Quadrant for Wired and Wireless LAN Access Infrastructure. Gartner defines the wired and wireless LAN access infrastructure market as "vendors supplying enterprises with networking hardware and software that enable devices to connect to the enterprise wired LAN or Wi-Fi network."
In this Magic Quadrant, Gartner evaluates the strengths and weaknesses of 14 providers that it considers most significant in the marketplace and provides readers with a graph (the Magic Quadrant) plotting the vendors based on their ability to execute and their completeness of vision. The graph is divided into four quadrants: niche players, challengers, visionaries, and leaders. The 14 vendors Gartner analyzed in this report are ALE, Allied Telesis, Arista Networks, Cambium Networks, Cisco, CommScope (Ruckus Networks), Dell Technologies, D-Link, Extreme Networks, Fortinet, H3C, HPE (Aruba), Huawei, Juniper Networks, Rohde & Schwarz (LANCOM Systems), Ruijie Networks, TP-Link, and Ubiquiti Networks.
At Solutions Review, we read the report, available here, and pulled out the key takeaways.
Of the four Leaders in the report, Juniper Networks and HPE led the pack in both ability to execute and completeness of vision. Juniper Networks, a Visionary in previous versions of this report, offers a broad portfolio of cloud-based network applications and services with a full complement of wired switching and WLAN products. Gartner named them a strong influencer and voice in the market with rich AIOps functionality and a proactive, assurance-based, self-driving network. HPE, through Aruba, has a strong security presence in the campus networking market and geographically diversified operations. The report noted its comprehensive and unifying campus architecture as well as its consumption pricing for campus networks.
With its geographical reach of direct and indirect sales channels, Cisco delivers a programmable architecture across numerous product lines. The vendor is continuing to invest in new chips and operating system development that can be leveraged across its entire portfolio. Extreme Networks provides services to clients in all markets, from SMBs to large enterprises, thanks to its converged and simplified platform. The vendor enables deployment in any cloud platform thanks to its focus on containerized microservice architectures.
Huawei, one of the two Visionaries, provides a complete portfolio of wired and wireless access network infrastructure for campus and branch office. The vendor delivers a strong product strategy and business model, with  Gartner upgraded Fortinet's status from a Niche Player to a Visionary this year thanks to its security-focused, full-branch/campus network stack of wired, wireless, security, and edge networking solutions. Fortinet offers a simple yet feature-rich licensing plan for its unified management platform and strong security offerings.
The remainder of the report covered Niche Players who fulfill a variety of use cases for wired and wireless LAN access. Commscope features analytics driven by artificial intelligence (AI) and machine learning (ML) as a core component of its wired and wireless network portfolio. Although H3C largely operates in its home territory of China, the vendor is slowly increasing its traction in the EMEA market for its AI and ML products ALE's Rainbow workflow communication platform creates automated network management, provisioning, and IT security enforcement policies. Ruijie also mainly operates in China, but it offers an aggressive cloud management strategy and features noteworthy advanced network technologies alongside it.
In addition to its global footprint, Dell Technologies is a strong supporter of open networking systems and features flexible network offerings. LANCOM Systems, a subsidiary of Rohde & Schwarz, has a limited portfolio of switches but offers a comprehensive network management solution. Cambium Networks targets the midmarket enterprise space with its feature-rich cloud-based management and simplicity of deployment that drive a low cost of ownership. Arista Networks joins the Magic Quadrant this year after its acquisition of Mojo Networks, with Gartner highlighting its flexible pricing models and wireless intrusion protection.
Allied Telesis offers a broad portfolio of campus and branch switches and wireless APs for a unified access network. D-Link is shifting focus to the core functionalities needed by its primary customers, forgoing optional or unnecessary features in favor of basic management and connectivity capabilities. TP-Link competes for customers who want a cost-conscious portfolio of campus switches backed by a solid market understanding, innovation, and business model. Another cost-competitive option, Ubiquiti Networks, features a wired and wireless portfolio with relatively basic access, management, and control requirements.
---
Looking for a solution to help you improve your network performance? Our Network Monitoring Buyer's Guide contains profiles on the top network performance monitor vendors, as well as questions you should ask providers and yourself before buying.
Check us out on Twitter for the latest in Network Monitoring news and developments!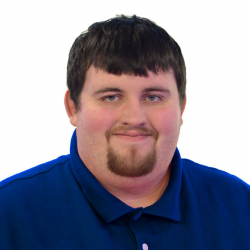 Latest posts by Daniel Hein
(see all)