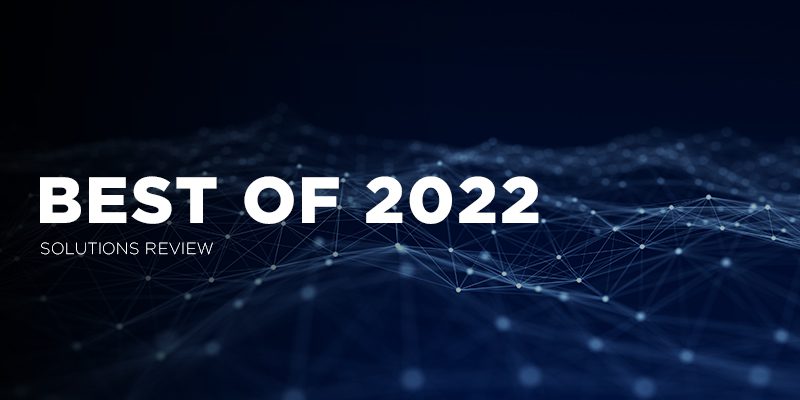 Solutions Review's listing of the best network detection and response tools is an annual sneak peak of the solution providers included in our Buyer's Guide for Network Monitoring Tools. Information was gathered via online materials and reports, conversations with vendor representatives, and examinations of product demonstrations and free trials.
The editors at Solutions Review have developed this resource to assist buyers in search of the best network detection and response tools to fit the needs of their organization. Choosing the right vendor and tool can be a complicated process — one that requires in-depth research and often comes down to more than just the tool and its technical capabilities. To make your search a little easier, we've profiled the best network detection and response tools providers all in one place. We've also included platform and product line names and introductory software tutorials straight from the source so you can see each solution in action.
Note: The best network detection and response tools are listed in alphabetical order.
The Best Network Detection and Response Tools and Solutions
---

Solution: SOC-as-a-Service
Related Products: Arctic Wolf Agent
Description: Arctic Wolf is a managed network detection and response vendor that allows users to prevent intrusion, detect and monitor cyberthreats, and contain and respond to incidents. The vendor's SOC-as-a-Service (Security Operations Center-as-a-Service) offering identifies vulnerabilities in existing systems, proactively hunts threats, and prioritizes remediation. Arctic Wolf also delivers managed cloud monitoring to provide visibility to on-premise networks and cloud services, and log searching to give users a better understanding of their environment.

Solution: ThreatDefend Platform
Related Products: BOTsink, ThreatDirect, ThreatOps
Description: Attivo Networks' ThreatDefend Platform is a network detection and response solution that provides deception technology for post-compromise threat detection and accelerated incident response. The solution is broken down into two components: BOTsink and ThreatDirect. BOTsink detects in-network threat activity across all attack surfaces as attackers seek target resources. ThreatDirect extends the network deception technology to cloud, remote distributed, and micro-segmented environments in addition to remote and branch offices.
Solution: Critical Insight Managed Detection and Response
Related Products: Critical Insight Log Management
Description: CI Security's Critical Insight Managed Detection and Response platform is a solution that helps users protect their data and extend their security investments. The platform receives logs from CI Security's on-premise collector, from the cloud, or from hybrid environments. It then prioritizes alerts to sent to a Critical Insight Expert Analyst for investigation in the company's security operations centers. The solution can monitor anything that security systems produce and capitalize on a user's security investments.
Solution: Enterprise Immune System
Related Products: Industrial Immune System, Darktrace Antigena
Description: Darktrace Enterprise Immune System is a network detection and response solution that takes advantage of a self-learning cyber AI technology. That technology detects novel attacks and insider threat at an early stage, spotting subtle signals of advanced attacks without relying on rules, signatures, or prior assumption. The solution takes advantage of AI and machine learning to understand your organization, observing users, devices, cloud containers, and workflows to piece together what is considered "normal" network operation.

Solution: Managed Detection and Response
Description: Expel is a managed network detection and response provider that seeks to help users struggling with their current managed security services provider (MSSP). Expel provides proactive threat hunting and advanced data analytics to provide context-driven insights and alerts that go beyond what other security products deliver. The vendor also offers alert triage capabilities to weed out false positives, allowing enterprises to only focuses on the alerts that matter to them or that represent the largest security risk.
Platform: ExtraHop Reveal(x)
Related Products: ExtraHop Reveal(x) Cloud, ExtraHop Reveal(x) for IT Operations
Description: ExtraHop Reveal(x) is a cloud-based network detection and response platform that gives organizations real-time visibility into their network from the inside out. Reveal(x) performs real-time analysis, automatically discovering and classifying key events. Users can see every action that occurs on their network as they happen and rectify any issues or mistakes. When Reveal(x) detects a problem or a suspicious event, it automatically investigates further using threat intelligence capabilities and responds according to its findings.
Solution: Network Security and Forensics
Related Products: Helix Security Platform, Verodin Security Instrumentation Platform, FireEye Endpoint Security
Description: FireEye Network Security and Forensics is a network detection and response solution that allows users to defend their network from attacks and detect hidden threats. The solution applies signature-less detection and protection against advanced threats, including zero-day security issues. It combines heuristics, code analysis, statistical analysis, emulation, and machine learning in its sandboxing solution, enhancing detection efficacy with frontline intelligence derived from the world's largest breaches.
Solution: Defender Platform
Description:Lastline Defender is a network detection and response platform that detects and automatically responds to advanced network threats. The platform detects and contains sophisticated security incidents before they disrupt a user's business, delivering high-fidelity insights from the cybersecurity industry into threats entering or operating in your on-premises and cloud network. Lastline Defender's analysis capabilities combine four AI-powered technologies to detect advanced threats that other security tools miss.
Platform: LogRhythm NetworkXDR
Related Products: LogRhythm NextGen SIEM, LogRhythm Cloud, LogRhythm NetMon
Description: LogRhythm NetworkXDR is a network security solution that detects network-borne threats in real-time and features SOAR capabilities. NetworkXDR recognizes thousands of applications at Layer 7 with advanced analytics and customizable dashboards for threat hunting, corroborating high-risk network activities at the network and application level to minimize false positives. To gain insights into your network, LogRhythm NetworkXDR searches rich network traffic metadata with full selective intelligent packet capture.
Solution: Managed Detection and Response
Related Products: Nuspire SIEM, Nuspire EDR
Description: Nuspire is a managed network detection and response provider that hunts, contains, analyzes, and remediates unknown threats before they adversely impact your business. The vendor aggregates, normalizes, and correlates events within minutes, providing a sensor-based, fully managed 24×7 network security service. Nuspire's managed service professionals reduce threat dwell times and avoid network impact with deep forensic investigations thanks to the provider's threat intelligence capabilities.
Solution: Cognito Platform
Related Products: Cognito Stream, Cognito Recall, Cognito Detect
Description: Vectra's Cognito Platform is a network detection and response solution that delivers intelligent, AI-driven threat detection for cloud, SaaS, and on-premise footprints. The Cognito Platform utilizes the power of artificial intelligence to intelligently detect threats on a network and takes actions to remediate them. Vectra collects and stores network metadata and enriches it with machine learning, using its customer pre-built SaaS app to investigate and hunt for threats based on AI-driven detections.
Solution: Network Detection and Response
Related Products: Cyber Risk Monitoring
Description: Verizon Network Detection and Response is a managed service offering that gives users the power to secure their digital infrastructure. The vendor delivers network visibility, threat detection, and forensic analysis of suspicious network activities. Verizon's NDR services capture, optimize, and store network traffic from multiple infrastructure in a single cloud haystack. The services can also integrate with existing security investments for a more complete detection and visibility of threats.
---