The 26 Best Network Monitoring Tools to Use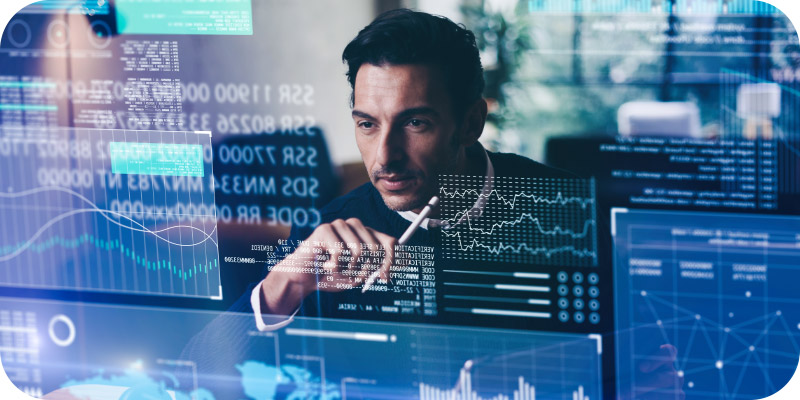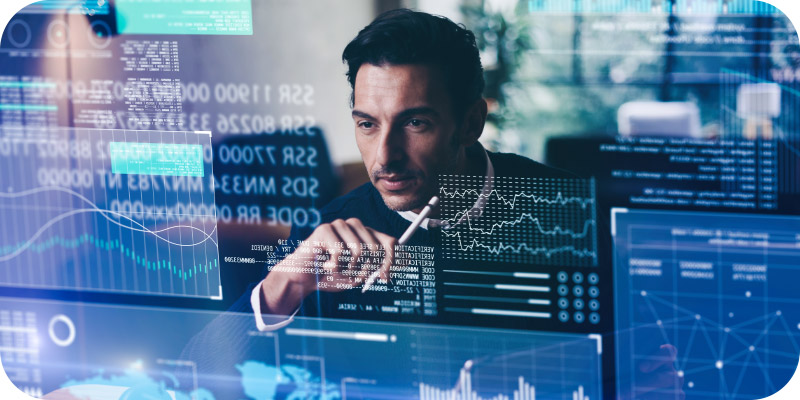 Looking to deploy a network monitoring solution for your business? We listed the 26 best network monitoring tools to consider.
Choosing the best network monitoring tool for your enterprise is not easy. IT professionals and decision-makers need to consider several factors when choosing solutions for their business, such as security, compatibility, ease of use, and budget. With so many network monitoring tools on the market, it's hard to determine the best ones for your company's needs.
That's why we at Solutions Review have compiled a list of the best 26network monitoring tools. These solutions include both software and hardware that help IT teams monitor and manage their network performance. We've listed the major features of each solution and the approach they bring to network performance monitoring and management. These tools should definitely be considered by any enterprise looking for a solution to improve or manage the performance of their network infrastructure.
If you're looking for more resources on the best network monitoring tools and vendors, our Network Monitoring Buyer's Guide has you covered! It contains profiles on the 28 best network monitoring providers and tools in the market today, including descriptions of the tools they offer and noteworthy features of each. The guide also features 10 questions you should ask prospective vendors and yourself before buying a network monitoring solution. You can check out that guide here!
Accedian Skylight is a virtualized performance assurance platform that delivers end-to-end network, application, and service performance visibility insights. Skylight collects performance management data from an entire enterprise infrastructure and applies analytics and machine learning capabilities to analyze that data. The tools is also equipped to detect changes in network behavior, isolate the root causes of performance issues, and deliver infrastructure performance data through a single-pane view.
---
AppNeta Performance Manager is an end-user experience and network performance monitoring solution by Broadcom. Their monitoring tool is a scalable SaaS solution that continuously measures network performance across the end-to-end network path, as well as application usage. AppNeta also allows users to gain detailed end-user experience metrics based on their network behavior. This lets network teams know how their network and applications are performing for their users.
---
Cacti is an open source network monitoring tool based on RRDTool's data logging and graphing system. The tool uses network polling and data collection functionality to gather information on devices on networks of any size. This includes the ability to design custom scripts for data collection alongside support for SNMP polling. It then displays this information in easy-to-understand graphs which can be arranged in whatever hierarchy your business is most comfortable with.
---
Datadog is a cloud monitoring as a service provider that allows IT teams to monitor their entire infrastructure, including networks, cloud deployments, and applications. The Datadog monitoring tool unifies IT service and technology monitoring, giving enterprises a holistic view of how their network, services, applications, and deployments are performing. Datadog's monitoring tool can integrate with several cloud environments and cloud-based programs, including AWS, Azure, Google Cloud, Slack, and Apache.
---
Dynatrace is an AI-powered software intelligence platform that includes network and application performance monitoring solutions. The platform features cloud infrastructure monitoring that works on automatic discovery of hosts, virtual machines, events, and networks. Their network monitoring solution provides a process-to-process network communication monitoring that goes beyond examining performance at the host level. It also includes integrated network health monitoring and dynamic topology virtualization.
---
ExtraHop Reveal(x) NPM is a network monitoring solution that applies machine learning-powered performance analytics to an enterprise's network. This platform provides real-time visibility into networks, databases, and cloud traffic to help IT teams discover and solve network problems. The solution also has automated investigation capabilities that can integrate with analytics tools and orchestration platforms; this allows users to automate incident and performance response workflows and scale resources.
---
Flowmon by Progress is a network performance monitoring and diagnostics provider that offers network traffic monitoring and analytics features. The solution offers real-time NetFlox and IPFIX monitoring and analyzes network traffic data from a physical, virtual, or cloud infrastructure. It also allows users to examine end-user experience, network and server latency, and enriched flow data. Flowmon can also help IT teams maintain visibility into their cloud environment alongside their on-premise deployments.
---
Icinga is an open source network monitoring tool that measures network availability and performance. Through a web interface, your enterprise can observe hosts and applications across your entire network infrastructure. The tool is natively scalable and can easily be configured to work with every kind of device. There are also a handful of Icinga modules for specific monitoring capabilities, such as monitoring for VMWare's vSphere cloud environment and business process modelling.
---
InfoVista VistaInsight is a service assurance solution that provides network performance monitoring and management capabilities for hybrid networks and NFV networks. To meet enterprise digital transformation initiatives, VistaInsight provides unified service assurance to support technology service level agreements (SLAs). The tool features mobile network performance monitoring, real-time data flow management, and automated network discovery and recommendations to orchestrators.
---
Kentik Platform is an AIOps platform that applies artificial intelligence and machine learning capabilities to network performance monitoring. The solution features hybrid network discovery functionality and network traffic analysis; this allows teams to find and monitor cloud deployments, data centers, WAN, SD-WAN, and firewalls from one management platform. In addition, the platform provides unified security monitoring that includes attack detection, migration, and investigation capabilities.
---
LiveAction LiveNX is a network monitoring software platform that provides network-wide visibility from a single platform. LiveNX gathers and analyzes performance data from across an entire network infrastructure, including visualization of network analytics, packet-level analysis, and anomaly detection. The solution monitors networks, endpoints, quality of service (QoS), and web-based applications; it also features proactive alerting, performance management, and analytics functions.
---
LogicMonitor is a SaaS-based performance monitoring platform that features automated network monitoring. The solution automatically discovers all network devices and interfaces, with over 1,500 integrations of network hardware, cloud deployments, server, storage, and database technologies. LogicMonitor's platform provides proactive insight into network flow data via NetFlow, Jflow, and sFlow, as well as network performance health monitoring and topology mapping.
---
LogRhythm NetMon is a security-focused network monitoring tool that examines your network for security threats in real-time. Their active network monitoring solution provides visibility and security analytics to help network teams get straight to the heart of a security problem on their network; it also includes packet capture and network alerting features. The tool can operate on its own, but it can also integrate with LogRhythm's SIEM platform to create a comprehensive network security suite.
---
ManageEngine OpManager is a network monitoring software that focuses on device performance monitoring. OpManager performs real-time monitoring of networks, physical and virtual servers, and WAN links; it discovers and measures performance of every device connected to a network. The solution features a multi-level threshold approach to monitoring, which allows users to establish monitoring on multiple measurements and receive alerts when these measurements reach critical levels.
Our Network Monitoring Buyer's Guide contains profiles on the top network performance monitor vendors, as well as questions you should ask providers and yourself before buying.
Nagios XI is a centralized enterprise server, application, and network monitoring software. Powered by the Nagios Core 4 engine, users gain insight into server performance, network protocols, applications, and services. Nagios XI supports hundreds of third-party add-ons to allow the software to monitor common business applications. The platform has a customizable GUI so users can create the best layout and design for their IT team's needs.
---
NETSCOUT nGeniusONE is a service assurance platform that provides enterprise application and network performance management. The solution provides network topology and health diagnostic reports, including automatic discovery, dependency mapping, and network traffic monitoring on both the packet and holistic process level. NETSCOUT's platform integrates deep packet inspections, predictive analytics, and contextual workflows to reduce mean time between discovery and solving of performance problems.
---
Paessler PRTG is an IT monitoring tool that includes network, bandwidth, cloud, application, and IP monitoring. PRTG's monitoring features include capabilities to track bandwidth, as well as network traffic, applications, and data packets. The software functions as an all-in-one monitoring suite which is also able to monitor cloud environments, virtual machines, and hardware in addition to a network. For network monitoring, PRTG features packet sniffing, activity monitoring, and discovery and mapping tools.
---
Plixer Scrutinizer is a network traffic analysis system that gathers network traffic flow and metadata across an entire network infrastructure. The solution collects data from SD-WAN, cloud, firewalls, routers, data centers, probes, data collectors, and wired/wireless edges. Scrutinizer then takes this data and provides valuable security and performance insights. This tool can help IT teams optimize network and application performance by providing end-to-end network visibility.
---
Prometheus is an open source monitoring solution focused on data collection and analysis. It allows users to set up network monitoring capabilities using the native toolset. The tool is able to collect information on devices using SNMP pings and examine network bandwidth usage from the device perspective, among other functinos. The PromQL system analyzes data and allows for the program to generate graphs, tables, and other visuals on the systems it monitors.
---
SevOne Network Performance Management by IBM is a cloud-native network management solution that delivers performance insights into virtualized and cloud networks. SevOne Data Appliance, a family of on-premise virtual and physical appliances, provides data collection and analysis of network and infrastructure metrics while integrating flow, log, and user experience data in real-time. In addition, SevOne Data Insight uses pre-built templates to create reports and workflows to meet an enterprise's specific monitoring needs.
---
SolarWinds Network Performance Monitor is a network monitoring software that features multi-vendor monitoring tools, fault management, and performance management capabilities. The solution includes NetPath network path analysis, which monitors data pathways for critical business services in both on-premise and cloud-based deployments. The software also supports network performance baseline and intelligent network mapping that displays relationships between devices.
---
Spiceworks Network Monitor is a free network monitoring program and one of several networking tools that Spiceworks offers. Their monitoring solution offers real-time monitoring capabilities for networks and devices. You can perform ping checks to verify that your network and all connected nodes are currently functional. The tool also supports common network protocols, like HTTP and SIP, or user-defined custom protocols, as well as custom settings for alerts based on sensitivity.
---
ThousandEyes by Cisco is a network intelligence software that analyzes network data provides visual analytics and network insights. The solution captures network data using agents located inside your enterprise and over the Internet; it then uses this data to analyze network performance and behavior and provide intelligent insights into a network. ThousandEyes integrates active network monitoring capabilities with global and collective data intelligence to help enterprises plan a strategies network operation plan.
---
VIAVI Observer Platform is a network performance monitoring and diagnostics solution that encompasses a series of software and hardware solutions. The Observer Platform offers insights into critical KPIs via packet capture, end-user experience scoring, access control, and remote monitoring. The tools that make up the Observer suite are designed to integrate with each other or work individually to allow NetOps and SecOps teams to ensure successful network operation.
---
Wireshark is an open source network protocol analyzer that features live network data capture and analysis. The tool executes deep inspections of several different network protocols to determine your network performance on multiple levels. Wireshark also allows users to capture data packets and analyze them even when the network is offline. Data that Wireshark captures can be stored in many universal or shared file formats, allowing other tools to help interpret the data on your network.
---
Zabbix is an open source monitoring tool suite that includes network monitoring. The network monitoring capabilities of Zabbix includes performance metric analysis, such as bandwidth usage, packet loss, and CPU/memory utilization. It can also detect network node and connection health problems by checking for devices in critical condition. Zabbix can alert you when hardware functions are dropping (fan speed of a network device is low) or when an SNMP check is not responded to.
---
Looking for a solution to help you improve your network performance? Our Network Monitoring Buyer's Guide contains profiles on the top network performance monitor vendors, as well as questions you should ask providers and yourself before buying.
Check us out on Twitter for the latest in Network Monitoring news and developments!