Solutions Review compiled the top network security courses on Pluralsight for network and security engineers of all skill levels.
Network security skills are in high demand among organizations that are looking to secure and maintain their organization's network resources. The pandemic and subsequent 'new normal' of remote work are furthering demands for these skills. Many are turning to online learning platforms to up their game and acquire the network security skills most likely to help them stand out. And whether you are looking to acquire those skills for work or for play, this collection of Pluralsight network security courses will help you learn the ropes so you can pilot some of the most widely used tools in no time!
With this in mind, the editors at Solutions Review have compiled this list of top-rated Pluralsight network security courses to consider taking. This platform is perfect for those looking to take multiple courses or acquire skills in multiple different areas, or for those who want the most in-depth experience possible through access to entire course libraries or learning paths. In sum, Pluralsight offers more than 7,000 expert-led video courses.
Note: We included courses that had a 4.5-star rating or higher and at least 10 student reviews.
Click GO TO TRAINING to learn more and register.
"Not knowing how to properly deploy and secure different Cisco Firewalls, Intrusion Prevention Systems, or networking devices can leave your network inefficient and vulnerable to attack. In this course, Cisco Core Security: Network Security Fundamentals, you will learn the foundational knowledge of deploying Cisco's security products effectively, and how to properly securing each plane. First, you will learn how to leverage Cisco's Validated Designs to properly architect your network. Next, you will learn how to leverage NetFlow to validate the data traversing your network. Finally, you will explore how to secure the management plane and implement control and data plane hardening techniques on Cisco Routers, Switches, and Wireless LAN Controllers. When you are finished with this course, you will have the skills and knowledge of designing and hardening Cisco security devices needed to produce efficient networks that are secure."
---
"In today's IT environments, there is a lot of talk regarding integrations between technologies and products, as well as the ability to add more context to the data that you see and use. Splunk's workflow actions can help add context to your data or use it effectively for multiple purposes. Taking advantage of HTTP GET and POST request formats, these actions can reduce administration time and drastically increase productivity while using Splunk, as well as allow you to perform additional searches based on pre-defined criteria. This course will teach you everything that you need to know about the three default workflow actions in Splunk, as well as how to configure them to suit your own needs. We'll step through the knowledge and the configuration of GET workflow actions, POST workflow actions, and search workflow actions so that by the time you're finished with this course, you'll be able to step in and use your data better."
---
"Architecting network solutions in the cloud is a huge challenge for architects and network administrators. In this course, Design a Networking Strategy for Microsoft Azure, you will gain the ability to identify the optimal cloud networking solutions, ensure security and resiliency for networking and their dependent services, and integrate with external networks to enable a hybrid cloud environment. First, you will learn the capabilities of Azure Virtual Networks and how to utilize them. Next, you will discover how to add resiliency services through load balancing technologies. Finally, you will explore how to integrate Azure services with on-premises services using a number of different networking connectivity solutions. When you're finished with this course, you will have the skills and knowledge of Azure networking needed to fully leverage Azure services and integrate with other networks."
---
"Whether you're providing enterprise-level services over the web or a company intranet, or simply trying to protect the applications running in your local data center, your network represents your first line of defense against external attacks on your infrastructure. This course, Linux Network Security, will cover the very best security software and practices available to Linux admins, including FreeRADIUS, Wireshark, OpenVAS, iptables, and OpenVPN. You will start with understanding the threats and the tools you can use to counter them. You'll continue with seeing how to configure and deploy Linux firewall servers using Netfilter and iptables as well as securing your network connections reliably through encrypted virtual private networks. After completing this course, you'll be better prepared to successfully monitor network activity, scan for vulnerabilities, and protect the legitimate use of your hardware."
---
"Understanding the vocabulary, protocol operation, and hardware configuration is surprisingly only a small component of maintaining an enterprise data network. In this course, Network Management and Operations, you will learn how data moves through systems and how to reliably and securely keep the network moving data. First, you will learn about different types of network documentation. Next, you will learn about the mechanisms that keep systems working, even when a device fails. Finally, you will explore the tools used to monitor the state of network devices. By the end of this course, you will understand the secure mechanism engineers use to access network hardware, as well as, understand the difference between a hot, cold, and warm data center site."
---
"Network scanning is performed by malicious users and IT security professionals. In this course, Network Monitoring and Analysis, you'll learn the fundamental knowledge of common network scans run by attackers so that you can detect this activity. First, you'll explore attack signatures, network monitoring techniques, and OS fingerprinting. Next, you'll learn about common TCP and UDP scan types and how ARP poisoning allows attackers to funnel traffic through their stations. Finally, you'll learn how to use the free, open-source, Wireshark network analyzer to capture and analyze network traffic. When you're finished with this course, you will have the skills and knowledge of network monitoring needed to detect and protect against attackers."
---
"Data breaches have become commonplace in national and world news, and because of this, engineers now find themselves in new roles in organizations, exclusively focused on securing information. In this course, Network Security Fundamentals, you will learn about the different types of attacks used to bring down networks, and/or steal data from them. First, you will examine the physical security of data centers, password creation recommendations, user account privileges, and devices to monitor network behavior. Next, you will learn about techniques for mitigating these attacks. Finally, you will learn about mechanisms for encrypting wireless traffic. By the end of this course, you will know the difference between WEP, WPA, WPA2, and how you can use multifactor authentication to prevent unauthorized account access."
---
"Network security monitoring is a skill that is at the core of the broad set of skills security professionals can master to prevent, detect, and respond to attacks which are so common today. In this course, Network Security Monitoring (NSM) with Security Onion, you will learn about network security monitoring as well as how to use Security Onion to perform network security monitoring. First, you will learn what NSM is. Next, you will explore where you can deploy network sensors, how to handle the triage process by generating real attacks, how to detect attacks, and how to deploy and operate a Security Onion environment. Finally, you will discover how you can perform network security monitoring in a production environment, and how to deploy your own Security Onion environment and generate attacks to dissect with it."
---
"This course introduces ethical hackers and penetration testers to Kali Linux. This Kali Penetration Testing tutorial will show IT professionals how to use ethical hacking techniques and how to conduct a professional penetration test workflow using the Swiss Army Knife operating system Kali Linux."
---
"Developing the skills necessary for a security analyst to properly detect and triage advanced network intrusion tactics and techniques requires experience and the use of advanced detection capabilities. Neither of which are easily obtained. In this course, Security Event Triage: Detecting Network Anomalies with Behavioral Analysis, you will learn foundational knowledge required to separate good network traffic from bad and identify a myriad threat actor activity on an enterprise network. First, you will learn how to use frequency analysis to detect command and control, automated logins, and beaconing. Next, you will learn to leverage protocol analysis to identify DNS tunneling, anomalous HTTPS traffic, authentication brute-forcing, and DHCP abuse. Finally, you will explore the use of population analysis by harnessing machine learning to identify HTTPS exfiltration and connect the dots associated with enterprise network intrusions."
---
"IT Security comprises many different areas and organizations that need skilled IT security personnel who understand the tools and technologies required to architect, deploy, maintain, and troubleshoot the infrastructure required to keep a company's data secure. In this course, Technologies and Tools for CompTIA Security+, you'll learn the networking components (hardware and software) required to maintain organizational security. First, you'll explore the concepts required to troubleshoot and remediate issues. Next, you'll discover the tools required to properly assess a company's security posture, including network scanners, protocol analyzers, vulnerability scanning, and exploitation frameworks. Finally, you'll learn the infrastructure and security concerns dealing with mobile device deployment, including the protocols, devices, and infrastructure needed to secure a company's assets."
---
Solutions Review participates in affiliate programs. We may make a small commission from products purchased through this resource.
---
Looking for a solution to help you improve your network performance? Our Network Monitoring Buyer's Guide contains profiles on the top network performance monitor vendors, as well as questions you should ask providers and yourself before buying.
Check us out on Twitter for the latest in Network Monitoring news and developments!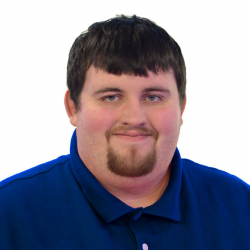 Latest posts by Daniel Hein
(see all)