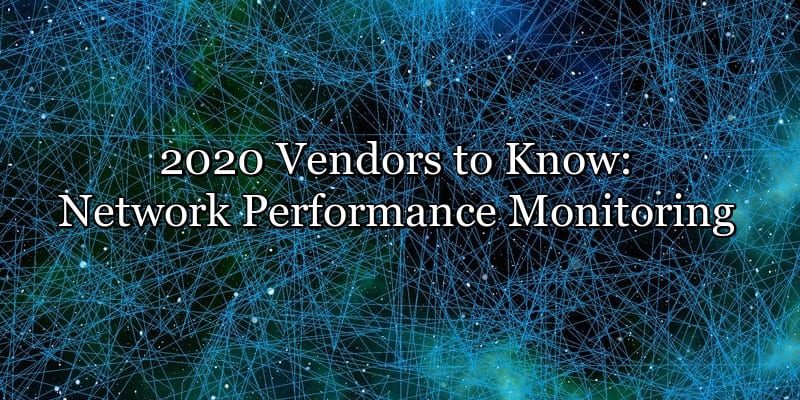 Solutions Review's listing of the Vendors to Know: Network Performance Monitoring is a mashup of products that best represent current market conditions, according to the crowd. Our editors selected the network performance monitoring and management solutions listed here based on each solution's Authority Score, our meta-analysis of real user sentiment through the web's most trusted business software review sites, and our own proprietary five-point inclusion criteria.
Who are the Vendors to Know in Network Performance Monitoring in 2020?
The editors at Solutions Review continually research the most prominent and influential network performance monitoring vendors to assist buyers in search of the tools befitting the needs of their organization. Choosing the right vendor and solution can be a complicated process; it requires constant market research and often comes down to more than just the solution and its technical capabilities. To make your search a little easier, we listed the 30 Vendors to Know in Network Monitoring.
Note: Companies are listed in alphabetical order.
Accedian Skylight PVX is an enterprise network performance management solution. The product combines network flow monitoring, real-time application transaction decoding, and end-user experience tracking to generate performance data. With Skylight PVX, users can monitor traffic from both physical or virtual environments (including the cloud) and analyze OSI Layer 2 through Layer 7 network traffic in real-time. Skylight PVX can be deployed in either a virtual or hardware-based appliance.
---
AppNeta Performance Manager allows IT teams to monitor end-user experience across cloud, network, and applications. It operates on a four-dimensional approach to monitoring, with capabilities that analyze usage and performance across networks and applications. AppNeta offers a wide range of graphics and reporting to deliver greater analytical capabilities as well. The vendor also provides monitoring solutions for VoIP, UCaaS, and DNS systems, as well as monitoring for cloud deployments.
---
DX NetOps by CA Technologies, a Broadcom-owned company, is a network monitoring software that unifies network monitoring with full-stack analysis. The solution gathers intelligence on inventory, topology, device metrics, faults, and packet analysis for multiple types of network architectures. DX NetOps is also augmented by Broadcom's AIOps platform, bringing NetOps and AIOps together to proactively solve network problems through automated remediation capabilities.
---
Catchpoint Network Insights is a monitoring suite that provides network teams with full visibility into the OSI stack from Layer 3 to Layer 7. The tool consists of four primary capabilities: DNS monitoring, traceroute monitoring, BGP monitoring, and endpoint monitoring. Each of these capabilities provides visibility into different components of the delivery chain, which enables proactive detection and triage of problems that arise within network layers — endpoint, enterprise LAN/WAN, DNS, CDN, ISP, and cloud.
---
Cisco Prime Performance Manager, is a network monitoring application that pulls actionable info from the entire network, including core, aggregation, and access networks. This product's web-based interface provides access to reports featuring flexible options and detail searching. Cisco allows network administrators to keep track of all devices on the network as well. Prime sends alerts if the network is being bogged down and collects data on device connectivity on a user-defined schedule.
---
Dynatrace offers network monitoring, application performance management, and digital experience monitoring capabilities. Its network tools can be correlated with application performance metrics to deliver insights on how network performance is affecting end-user experience. Dynatrace offers visibility that allows IT teams to quickly identify the services and processes experiencing network connectivity issues. Dynatrace's analytics can help businesses plan for network and server resources.
---
Exoprise is a provider of SaaS and cloud monitoring with support for Office 365, Azure, Salesforce and more. Exoprise CloudReady offers total digital experience management, providing users with end-to-end network and application visibility via real user monitoring or synthetic transaction monitoring. With Exoprise CloudReady, cloud and network administrators can find and fix problems fast, manage changes, observe trends, and improve performance and operations for the entire business.
---
ExtraHop Reveal(x) is a network detection and response platform that gives organizations real-time visibility into their network from the inside out. IT teams can maintain a comprehensive view of the entire ecosystem with auto-discovery and auto-classification. ExtraHop gives users the ability to mitigate performance issues immediately with continuous and real-time end-user monitoring. Empirical metrics across defendant systems can be employed to accelerate troubleshooting as well.
---
Flowmon offers a flow-based network monitoring product. Its solutions provide an array of tools for network visibility and control, as well as cloud operations, security operations, and DDoS protection. Flowmon probes and collectors help organizations gather, analyze, and store critical network information as well. The solution features a number of modules that can extend and streamline the functionality of the Connector and Probes to allow for more advanced analysis of flow statistics.
---
Hewlett Packard Enterprise's network monitoring suite is comprised of Aruba AirWave and HPE Intelligent Management Center. AirWave provides granular visibility for networks and is designed to detect devices, applications, and traditional sensors. Intelligent Management Center manages data centers and networks while providing clearly defined network data for IT teams. IMC features a modular platform with tools that cover traffic analysis, remote network management, and intelligent reporting.
---
Infovista VistaInsight is a network monitoring solution that gives users full visibility over their network activity. The product supports digital transformation by simplifying hybrid NFV network operations and monitoring SD-WAN edge performance. Infovista diagnoses network and service performance and delivers insights to administrators through a scalable, open, cloud-ready platform. InfoVista's tools support cloud and SSL-based applications, VXLAN, and several other features.
---
Kentik is a network monitoring solution that provides full network visibility. The solution combines a NetFlow network monitoring with tools for ingesting data like VPC Flow Logs and application context. Kentik's machine-learning driven solution advises on network and security performance, troubleshooting, planning, and cost management as well. On one screen, Kentik provides visibility and insights wherever your traffic flows, from your network to applications,the internet, or the cloud.
---
LiveAction provides end-to-end visibility of network and application performance with its LiveNX software. The platform gives enterprises confidence that the network meets business objectives, offers IT administrators full visibility, and reduces operating costs. By unifying and simplifying the collection, correlation and presentation of application and network data, LiveAction empowers network professionals to identify, troubleshoot and resolve issues across large and complex networks.
---
LogicMonitor is a network monitoring solution that gives organizations the ability to discover all network devices and interfaces. Through alerts and interface metrics, users are given greater visibility into error rates, network usage, and throughput. With support for a variety of different technologies, IT teams can collect and analyze network performance data from all of their networking gear. In addition to switches, routers, and firewalls, LogicMonitor can also cover cloud and hybrid IT environments.
---
LogRhythm NetworkXDR detects network-borne threats in real-time and features SOAR capabilities. It offers ease of use without requiring sophisticated network forensics expertise. Using sensors that generate network details, NetworkXDR incorporates multiple machine analytics approaches to expose evolving threats more effectively. The result is coverage against threats, both known and unknown, without requiring heavy tuning or lengthy supervised machine learning training periods.
---
ManageEngine OpManager Plus is a monitoring tool that grants visibility into networks, apps, and infrastructure. OpManager uses a local installation of Tomcat for its interface. A local database stores collected information and provides a communication path between the OpManager and plug-ins. The OpManager Applications Manager plug-in brings in supported commercial applications including databases from IBM, Microsoft, and Oracle, as well as other open-source products.
---
Monitis is a web-based network monitoring tool that allows businesses to take control of their IT system no matter their location. With this monitoring solution, all server, sites, networks, and applications can be accessed through one simple dashboard interface. Monitis provides users with alerts and reports 24/7 through emails, SMS, calls, and mobile applications, even when the network is down. The entire platform can be run through the Monitis portal via supported web browsers.
---
NETSCOUT nGeniusONE is a monitoring platform that offers visibility into infrastructure and applications. The tool utilizes adaptive service intelligence technology for continuous monitoring and analysis of network traffic data. NETSCOUT combines network and application performance management to provide macro-level insights into performance, allowing for the identification of capacities and network shortfalls. NETSCOUT's customers are largely enterprise organizations.
---
Opmantek NMIS Professional is the enterprise version of Opmantek's suite of open source network management solutions. In addition to its core product, Opmantek offers a number of commercial add-on modules, managed service provider solutions, and customizable support and assistance packages. The NMIS Professional edition contains the vendor's Network Management Information System for network monitoring as well as charting (opCharts) and reporting (opReports) tools.
---
Paessler is a network monitoring vendor that allows administrators to stay ahead of IT infrastructure issues. The product primarily offers fault analysis and packet sniffing, though other services like cloud and bandwidth monitoring are also supported. The company continues to release a consistent stream of vendor-agnostic network monitoring sensors as well. Paessler also includes unified monitoring via a powerful dashboard that gives network administrators complete visibility of their entire IT suite.
---
Plixer Scrutinizer is a network monitoring system that gathers network flow data and metadata from every network conversation. Scrutinizer works as a network forensics and security tool as well. The product alerts network teams about traffic patterns, offers DNS integration, and provides full visibility into network information that typically stays hidden. Scrutinizer also allows administrators to peer deep into their network to see where threats are originating and how the network is being used.
---
Corvil Anayltics, a Pico product, is a network monitoring suite designed for financial institutions. Analytics is one of three main offerings that Corvil provides, the others being Corvil Center (for collecting and timestamping data) and Corvil Intelligence Hub (for applying machine learning and intelligent anomaly detection). The provider offers plug-ins bundled into solution packs; each plug-in helps financial businesses decipher information from specific network protocols and applications.
---
Progress WhatsUp Gold is a monitoring software suite for infrastructure monitoring, application performance management, and network monitoring. WhatsUp constantly checks for network uptime and downtime, predicting connectivity problems before they happen. With WhatsUp, users can ensure that installation and deployment is as quick and easy as possible. Progress offers both a web-based user interface and a traditional Windows application for managing different aspects of the program.
---
Riverbed SteelCentral is a network monitoring tool that offers full network visibility, analytics, troubleshooting, and user monitoring. The solution is divided into two platforms based on company size. Riverbed also provides its customers with four distinct levels of support based on how quickly they need replacement equipment shipped in the event of a network failure. Riverbed's network performance management acts as a repository for its complete suite of related products.
---
The SevOne Data Platform is a network monitoring and analytics solution that delivers comprehensive network performance metrics. SevOne is best suited for infrastructure monitoring and flow monitoring. The tool supports live network maps, infrastructure orchestration, SD-WAN, hybrid cloud, and carrier network virtualization solutions as well. SevOne's Data Insight allows for customizable visualizations and reports on a network's performance, alongside flexible workflows and configurable delivery.
---
SolarWinds is a network monitoring vendor that provides a wide range of performance analytics and management capabilities. With the SolarWinds solution portfolio, users can identify dead zones and improve their wireless network coverage. Its products can also generate out-of-the-box wireless reports for wireless availability and rogue access points. SolarWinds offers all of its services individually, but also provides bundles for companies looking to integrate a wider solution base.
---
Statseeker offers a network monitoring product that monitors physical, virtual, and logical interfaces across an organization. The product features quick and simple deployment and can scale horizontally and vertically. Statseeker touts three licensing options based on budget, user persona, and required functionality. Statseeker scales from 10,000 to 1,000,000 interfaces on one server with minimal requirements. Based in Carlsbad, California, Statseeker was acquired by Techniche in January of 2019.
---
ThousandEyes Network Intelligence is a cloud-based network monitoring solution that allows IT teams to diagnose performance issues with both network infrastructure and applications. ThousandEyes is able to identify network problems across an organization by collecting topology information and using it to depict the paths taken by network traffic from the source to the destination. The product uses agents to generate synthetic traffic that is used to probe network patterns and flows.
---
The VIAVI Solutions Observer platform, comprised of Apex, GigaStor, and GigaFlow, delivers network visibility to NetOps and SecOps teams to help manage daily IT operations, mitigate risks, and solve performance and security issues. VIAVI is a veteran network monitoring vendor, delivering wire data capture with its GigaStor appliance. GigaFlow helps organizations gain insights into network infrastructure devices and corresponding IP addresses, MAC addresses, and usernames.
---
Zabbix is a network monitoring solution available as a software and virtual appliance download. Zabbix is designed to be scaled from small business environments to large enterprises with ease. This scalability is made possible through intelligent algorithms that take advantage of modern hardware and software modularity. Zabbix is optimized for high performance monitoring of operating system and application-specific metrics. Zabbix also offers server, cloud, application, and services monitoring.
---
---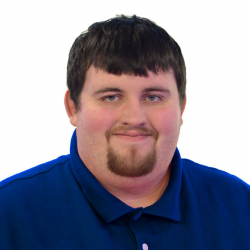 Latest posts by Daniel Hein
(see all)