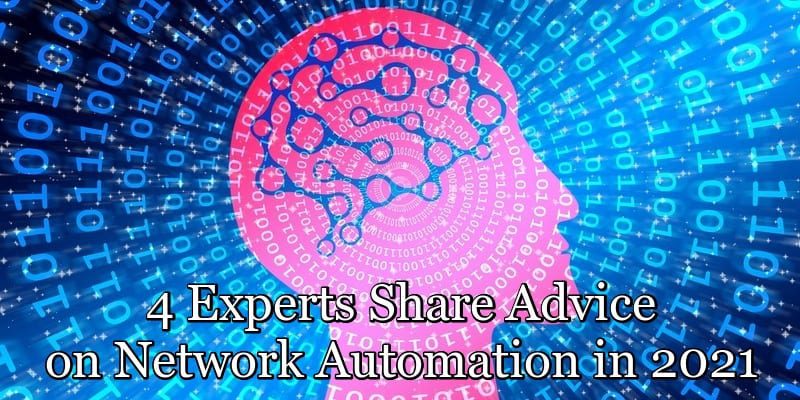 As part of our Networks Insight Jam, we got in touch with several experts and asked for their advice and predictions for network automation in 2021. These experts represent the top networking vendors, networking hardware and software providers, and IT software companies, and have decades of combined experience with operating and automating networks. We've compiled six quotes from four experts on where they see the field of network automation in 2021 and beyond.
Thanks to all of these experts for submitting their quotes and advice — and be sure to follow us on Twitter all day for insights, advice, and best practices on networking during our #NetworksInsightJam!
Michael Beckley, CTO and Co-founder, Appian
"Demand for "hyper automation" will force the integration of the modern workforce. Hyper automation is the use of low-code development to rapidly unify AI, bots, and people with data in the same workflow. 2020 was about buying RPA bots and AI services. 2021 will be about organizations looking to scale those technologies, realizing the full value of those investments by unifying the modern workforce – with humans in control."
---
Dr. Ritesh Mukherjee, Vice President of Product Management, 128 Technology
"The pace at which networks need to respond to application demands continues to grow unabated. Network professionals need to leverage automation along with intelligence from AI/ML wherever and however possible to keep pace. Automation can be used for zero-touch deployments, upgrades, configuration changes, monitoring, troubleshooting, root-cause analysis, reporting, and predictive analytics. Automation is necessary for keeping pace with modern application and business demands."
---
Mike Puglia, Chief Strategy Officer, Kaseya
"One of the biggest trends that we'll see in 2021 is the increase in remote management, which also aligns with a rise in automation. With a hybrid environment of employees working from anywhere, we are seeing a rapid acceleration across the board of remote management tools to support, secure, backup and monitor employees who are out of the office. Being intermittently connected to a VPN alone does not provide the accessibility IT needs to support this "new" workforce. Recent research has also shown that around 60% of IT leaders plan to invest in IT automation in 2021. Though automation is not a new trend, it along with remote management will take on new urgency as businesses continue to adapt to a heavily remote work world, and IT must continue to contend with the demands to do more with fewer resources."
---
Morgan Stern, VP of Automation Strategy, Itential
"With initiatives like 5G and mobile edge computing moving from initial implementations to large scale, mass deployment, the workload associated with configuring, deploying, and managing the networking activities will quickly surpass the capacity of most engineering teams. Automation efforts will need to focus not only on speed, but on scale. In 2021, business leaders will also recognize the need for a more strategic approach to automation, first by focusing on the overall business impact of automation, then by re-engineering processes, tool choices, and expectations to be more oriented to an automation-centric model."
"By eliminating the automation gaps created by isolated automation efforts, and evolving to a more strategic automation approach, service providers will gain the ability to manage and measure automation activities. Through these efforts, automation teams will gain visibility to the throughput and performance of the automation system, which will enable them to optimize the system and the processes, reducing both effort and time for completion for more complex automation scenarios such as end-to-end service management and multi-domain automation."
"The business challenges that service providers faced in 2020 will increase in intensity. Networking teams will be forced to do more, with fewer people. The only option remaining will be to focus on network automation as a strategic imperative, and to treat it the same way as any other strategic imperative – with careful planning and decisions based on maximizing business impact."
---
Looking for a solution to help you improve your network performance? Our Network Monitoring Buyer's Guide contains profiles on the top network performance monitor vendors, as well as questions you should ask providers and yourself before buying.
Check us out on Twitter for the latest in Network Monitoring news and developments!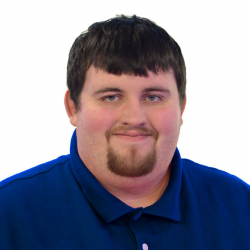 Latest posts by Daniel Hein
(see all)