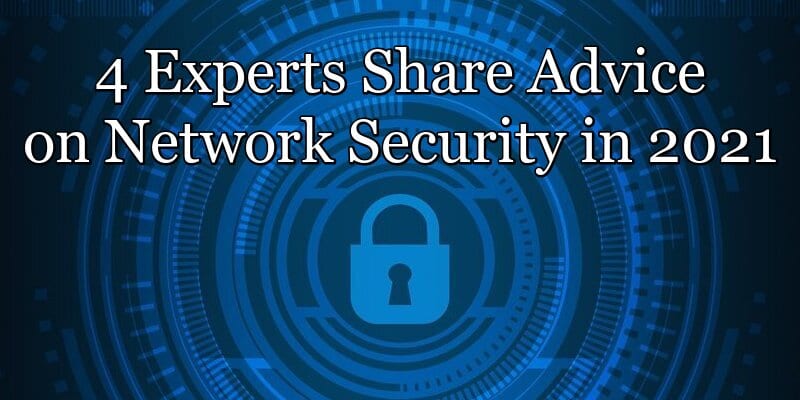 As part of our Networks Insight Jam, we got in touch with several experts and asked for their advice and predictions for network security in 2021. These experts represent the top networking vendors, networking hardware and software providers, and IT software companies, and have decades of combined experience with operating and securing networks. We've compiled seven quotes from four experts on where they see the field of network security in 2021 and beyond.
Thanks to all of these experts for submitting their quotes and advice — and be sure to follow us on Twitter all day for insights, advice, and best practices on networking during our #NetworksInsightJam!
Brian Dye, CEO, Corelight
"More than ever, organizations are discovering the benefits of encryption to improve data integrity and privacy. Especially in the pandemic era, employers are finding that it greatly helps safeguard an increasingly remote workplace. However, research shows that hackers are exploiting the inherent trust of encrypted traffic within corporate networks – hiding their nefarious activities in plain sight. Research from Sophos found that nearly one-third of malware and unwanted applications enter networks through Transport Layer Security (TLS) encryption."
"Cybersecurity teams must identify attacks that are hiding within legitimate encrypted traffic – without jeopardizing protection efforts or violating privacy regulations. In order to detect, analyze and mitigate encrypted threats, cybersecurity teams must understand their network: knowing which services/protocols are in use, what "normal" looks like and what assets are of highest priority."
"Security practitioners should leverage artifacts, such as certificates and traffic flows, to derive as much insight about their networks. Additionally, taking advantage of the rich repository of open-source techniques and toolkits will allow companies to implement policies, procedures and practices that support the effective execution of incident response, threat hunting and forensics, allowing them to uncover, track and mitigate encrypted threats."
---
Bruce Kornfeld, Chief Marketing & Product Officer, StorMagic
"Security is becoming more and more important. COVID is pushing businesses to figure out their digital transformation strategies. Think about the small businesses that in the last six months that have had to overhaul their manual processes and move online. And security is a big concern here, encryption isn't the hard part for users anymore as users can click a button and enable encryption. Key management – and solving the pain of managing the encryption keys – is the hard part."
---
Chris MacFarland, CEO, Masergy
"Networks are being infused with AI, and providers are working through the phases of AI maturity. The long game is adaptive networking, which is a 100% a set-it-and-forget-it environment that automatically ensures optimization and security. While that's still a few years off, in 2021, for example, AIOps and SASE will improve the SaaS experience, and employees in WFA environments will increase efficiency and productivity – and they will no longer have to call IT to complain applications aren't working. The network's cost-to¬-performance ratio will also improve as performance goes up and costs go down. AI will also automate the ongoing management of Zero Trust, removing the heavy lifting that security teams have had to undertake. In 2021, with the help of AI, the vision of Zero Trust will finally become reality."
---
Adam Stern, Founder and CEO of Infinitely Virtual
"Increasingly, data backup has morphed from formerly tried-and-true vanilla strategies to much more of a cybersecurity footing. Breaches and cyberattacks tend to be focused on demands for ransom, which is another way of saying that they're reminders to completely separate backup data from primary or production data, make backups read-only and seriously consider a multisite strategy, so you literally don't have all of your eggs in one basket. […] What needs rethinking is the presumption that everything nefarious occurs outside that barrier. While perceived threats and vulnerabilities exist in the wider world, truly effective security policies assume nothing. The conventional wisdom once held that everyone inside the network was trusted and everyone outside was not. Forrester [Research] found that 80 percent of data breaches are initiated using privileged credentials, and 66 percent of organizations still rely on manual methods to manage privileged accounts."

"Make a New Year's resolution to internalize the twin principles of Zero Trust and Least Privilege.  Together, they represent not a product roadmap but absolute minimums – collectively, a starting point, a best practices framework from which to prevent data theft.   The newer, more enlightened paradigm for security is "more trusted" and "less trusted" – and that's where the principles of Zero Trust and Least Privilege come into play.  These constructs explain how businesses protect themselves from password sniffers, how they can deploy multifactor authentication internally, and how they can configure – and severely limit – admin permissions throughout their environment.  Since malware typically seeks to monkey with user permissions and policies, a Least Privilege mindset can circumvent that pitfall.  By siloing so much, Least Privilege stops data breaches in their tracks and undercuts admin rights that organizations don't intend to confer on would-be attackers."
---
Looking for a solution to help you improve your network performance? Our Network Monitoring Buyer's Guide contains profiles on the top network performance monitor vendors, as well as questions you should ask providers and yourself before buying.
Check us out on Twitter for the latest in Network Monitoring news and developments!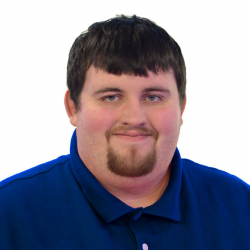 Latest posts by Daniel Hein
(see all)