Solutions Review lists the five questions you need to ask application performance monitoring providers when you're evaluating platforms. For five key application performance monitoring questions to ask yourself, consult our Application Performance Monitoring Buyer's Guide.
Applications are part of the digital backbone that supports critical business functions in the modern corporate world. With the rise in computers and electronic systems came the need for applications that allowed users to perform essential tasks for various company divisions, including accounting, distribution, sales, marketing, and human resources, among many others. It's not a surprise, then, that in 2021, most critical business operations rely on at least one application — with many workers (especially IT specialists) often relying on two or more to complete their daily tasks.
To help you evaluate prospective application performance monitoring platforms, these are five questions to ask application performance monitoring providers during product evaluation. If you find these questions helpful, check out our Buyer's Guide which features five more questions to ask yourself, a comprehensive overview of the market, and full one-page profiles of the top-16 offerings, as well as our 'Bottom Line' analysis.
5 Key Questions to Ask Application Performance Monitoring Providers
How easy is it to deploy your application performance monitoring solution?
As with any piece of software, your APM solution will need to be successfully integrated alongside the rest of your tools and work with your entire application infrastructure. As such, ease of deployment is something every company will need to keep in mind when determining which APM tool is right for them. Asking potential providers about the deployment and integration process can help you decide which solution will be the best fit for your business.
What performance statistics and metrics does your solution report on?
Not all APM solutions are built the same; many are designed with specific application performance statistics and metrics in mind. While some provide deep dives on security metrics and protecting application security breaches, others focus more on end-user experience or the strain of applications on IT systems. It's crucial to understand what features the APM vendors you're considering place at the forefront and where they may lag behind compared to other providers.
Does your solution deliver intelligent alerts for application performance problems?
Discovering application performance problems is only one aspect of an APM tool. Your APM solution must also deliver intelligent alerts to your IT team regarding the performance problem, where it's located, how much performance degradation is occurring, and what potential fixes should be applied. Giving your engineers as much critical information as possible is important in developing a course of action to prevent more application performance issues.
Where can you monitor applications — on-premise, in the cloud, etc.?
Companies are creating, running, and deploying applications in several different places. For your APM solution to be truly effective, you need to monitor all your applications regardless of where they are. Some APM vendors focus exclusively on either on-premise apps or cloud apps. Others can monitor applications that are located anywhere; if your apps are distributed in multiple locations, you must ensure a vendor can handle all your apps.
What cloud environments can your solution natively integrate with?
Some APM solutions are designed specifically to integrate with a cloud environment like Amazon Web Services, Microsoft Azure, or Google Cloud Platform. If your company deploys apps in any cloud environment, it would be beneficial to look for solutions that can natively integrate with the cloud platforms you deploy applications in. This way, you can ensure your APM vendor has knowledge and expertise in delivering APM features tailored to those cloud environments.
Looking for a solution to help you improve your network performance? Our Network Monitoring Buyer's Guide contains profiles on the top network performance monitor vendors, as well as questions you should ask providers and yourself before buying.
Check us out on Twitter for the latest in Network Monitoring news and developments!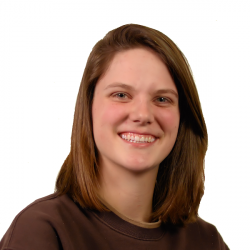 Latest posts by Tess Hanna
(see all)