The editors at Solutions Review highlight what's changed since the last iteration of Gartner's Magic Quadrant for Network Firewalls and provide an analysis of the new report.
Analyst house Gartner, Inc. has released its 2021 Magic Quadrant for Network Firewalls. According to the researcher, "network firewalls secure traffic bidirectionally across networks." Though these firewalls are mainly deployed as hardware appliances, customers are increasingly implementing virtual appliance firewalls, cloud-native firewalls from Infrastructure as a Service (IaaS) providers, and Firewall as a Service (FWaaS) offerings hosted directly by vendors. Key capabilities of network firewalls include application awareness and control; intrusion detection and prevention; advanced malware detection; logging, and reporting.
The different types of vendors in the network firewalls market include large network security vendors, use-case-specific firewall vendors, and native players. Large network security providers have firewall offerings to meet the majority of firewall use cases and are working to expand their firewalls into firewall platforms. Additionally, they are expanding their security product portfolios by developing and acquiring products from overlapping markets. Use-case-specific firewall vendors are typically focused on one or two of the following use cases: cloud security, FWaaS, distributed enterprise, or OT security. Finally, native players are infrastructure and network vendors that offer full firewall capabilities as native controls.
Network firewalls have evolved into network firewall platforms to meet the firewall requirements of hybrid environments from the same provider. Network firewall platforms can be defined as hardware firewalls, cloud workload protection firewalls, and FWaaS offerings from the same provider. Occasionally, they can be managed from a centralized management interface, and have advanced reporting and analytics capabilities. These platforms should also support different cloud security use cases, including containerized firewalls and identity segmentation, and have advanced FWaaS capabilities.
Gartner projects that by 2025, 30 percent of new deployments of distributed branch-office firewalls will switch to Firewall as a Service, up from less than 10 percent in 2021. Additionally, by the end of 2025, the researcher predicts that 35 percent of end-user spending on network firewalls will be within larger security deals delivered by enterprise license agreement (ELA) from the same vendor, up from under 10 percent in 2021.
In this Magic Quadrant, Gartner evaluated the strengths and weaknesses of 19 providers that it considers most significant in the marketplace and provides readers with a graph (the Magic Quadrant) plotting the vendors based on their Ability to Execute and their Completeness of Vision. The graph is divided into four quadrants, niche players, challengers, visionaries, and leaders. At Solutions Review, we read the report, available here, and pulled out the key takeaways.
Gartner adjusts its evaluation and inclusion criteria for Magic Quadrants as software markets evolve. As a result, Alibaba Cloud, Amazon Web Services, Cato Networks, and Versa Networks were all added to this year's report, while Stormshield and Venustech were dropped. Representative vendors in this year's Magic Quadrant are Alibaba Cloud, Amazon Web Services, Barracuda, Cato Networks, Check Point Software Technologies, Cisco, Forcepoint, Fortinet, H3C, Hillstone Networks, Huawei, Juniper, Microsoft, Palo Alto Networks, Sangfor, SonicWall, Sophos, Versa Networks, and WatchGuard. 
The leader quadrant is the least crowded this year, housing only three vendors. Winning out in both the ability to execute and completeness of vision is Palo Alto Networks. The provider has continued to enhance its FWaaS service, which is now its most popular offering after its firewalls for remote work and branch office use cases. Palo Alto's closest competitor is Fortinet, which is a leading provider of networking and SD-WAN capabilities in the WAN edge market. The final leader this year, Check Point Software Technologies, offers a broad product portfolio and mature consolidation options, as shown by products like Infinity SOC and CloudGuard.
This year's visionaries – Hillstone Networks, Barracuda, Sangfor, and Versa Networks – are all clustered together near the Y-axis of the graph. With the strongest ability to execute, Hillstone Networks recently introduced a cloud data lake and a cloud threat analytics platform to provide advanced reporting for clients consolidating multiple products. Barracuda's CloudGen Firewall delivers mature integration with native AWS and Azure controls, compared with most firewall vendors. Sangfor differentiates itself through its focus on security and detection engines, as well as its mature EDR product. Rounding out the visionaries, Versa Networks takes a platform approach to its firewall offerings, reducing operational complexity for clients looking to expand with the same vendor.
Seven vendors are listed as niche players this year, making it the most crowded section of the chart. Amazon WebServices is located closest to the X-axis. This placement could be attributed to AWS' easy deployment and simple pricing models, which users appreciate. Conversely, Forcepoint is placed closest to the Y-axis, possibly because it is a good candidate for distributed office use cases where users are looking for mature SD-WAN, VPN, and centralized management capabilities. Cato Networks is in close competition with Forcepoint. The vendor was one of the earliest FWaaS providers in this market, giving it years of experience with real-world environments for this use case.
The remaining niche players, H3C, WatchGuard, SonicWall, and Sophos are all located close together towards the middle of the quadrant. H3C has a strong set of firewall security features and has continued to invest in artificial intelligence detection, SecOps workflows, and cloud security. WatchGuard touts a threat detection and response cloud-based threat correlation portal that provides combined threat-intelligence-based analytics. SonicWall is a good fit for mid-size and small businesses looking for good-value firewall capabilities, especially those that are looking to consolidate branch security and network infrastructure. The last niche player, Sophos, boasts strong ease of use, particularly in relation to its policy management interface.
The majority of this year's challengers – namely Alibaba Cloud, Microsoft, Huawei, and Juniper – are placed close together in a cluster. The one outlier is Cisco, which has multiple offerings for a wide range of use cases, as well as a diverse collection of security enterprise agreements. Of this report's public cloud vendors, Alibaba has the most mature firewall offering, with features such as URL filtering and application control. Microsoft's Azure Firewall adoption has grown much faster than the market average, as it is the easiest way to get an integrated firewall for Azure workloads.
According to Gartner, Huawei is worth shortlisting for high-throughput firewall use cases, particularly those of carriers and service provider customers. Finally, the last challenger in this year's report, Juniper has continued to deliver on its strong networking focus, with security services available both for its firewall products and its networking infrastructure.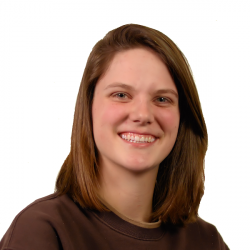 Latest posts by Tess Hanna
(see all)