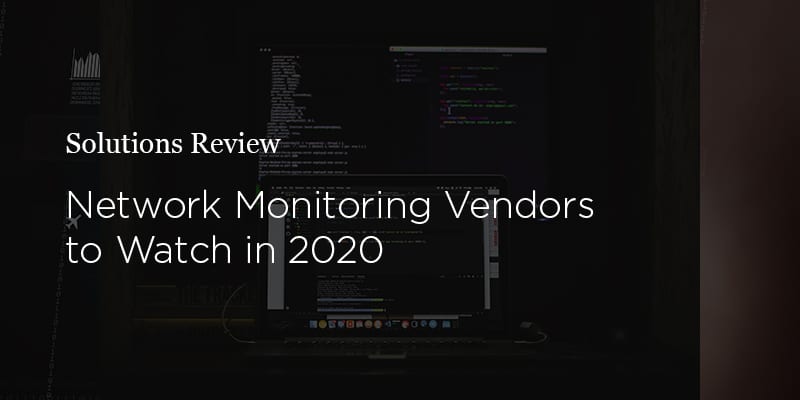 As 2020 is now in full swing, we can look back on the previous year and see how its developments will impact the future. In 2019, we saw several vendors introduce advanced capabilities and expand their business beyond simple network monitoring. There were also some key acquisitions and buyouts that (we expect) will give small-scale network monitoring providers the resources to build themselves up into powerhouses in the industry. When thinking of what 2020 will bring for network monitoring vendors and solutions, it helps to watch the companies who are expected to deliver many innovations throughout the year.
In that spirit, we've turned our gaze to the future of network monitoring. Whether it's the release of an innovative new product, a bump in venture capital, or inclusion in one of the top analyst reports, these are the providers that have earned watch list status from Solutions Review for the year ahead. The vendors are listed in alphabetical order and have specific areas of expertise.
If you're looking for more resources to help you evaluate NPM solutions, our free 2020 Network Monitoring Buyer's Guide has you covered. The guide contains profiles on the top network monitoring providers in the market today, including descriptions of the tools they offer and noteworthy features of each. The guide also features 10 questions you should ask prospective vendors and yourself before buying a network monitoring solution. You can check out that guide here!
---
Dynatrace
Dynatrace is a monitoring solution provider that offers network monitoring, application performance management, and digital experience monitoring. Gartner listed Dynatrace as a Leader in their 2019 Magic Quadrant for Application Performance Monitoring, positioning them as the vendor with both the highest ability to execute and highest completeness of vision. Dynatrace is currently gearing up for their Dynatrace Perform event, a conference on cloud innovation which will occur in Las Vegas from February 3rd to the 6th.
---
ExtraHop
ExtraHop offers a cloud-based network detection and response platform that gives organizations real-time visibility into their network from the inside out. The company recently announced that the company had grown by more than 40 percent in 2019, earning over $150 million in bookings during the year. Judging from their revenue path, we expect ExtraHop will issue an IPO by the end of 2021. Business Insider listed them as one of Seattle's 18 Hottest Startups, and ExtraHop Reveal(x) received top honors in the Best of VMworld awards.
Our Network Monitoring Buyer's Guide contains profiles on the top network performance monitoring vendors, as well as questions you should ask providers and yourself before buying.
Ipswitch
Ipswitch WhatsUp Gold is a comprehensive monitoring software suite that covers infrastructure monitoring, application performance management, and network monitoring. Progress completed their acquisition of Ipswitch in May 2019, and declared in their Q3 2019 earnings report that Ipswitch had "better-than-expected" revenues following the acquisition. With the most recent update to Ipswitch WhatsUp Gold launching in August, we predict more features and integrations to be announced throughout the year.
---
LogicMonitor
LogicMonitor is an agentless SaaS-based network monitoring provider that gives organizations the ability to discover all network devices and interfaces. LogicMonitor recently disclosed that it had acquired AIOps company Unomaly, which the vendor hopes will advance their AIOps roadmap and help them integrate AI-driven network monitoring features. CRN awarded them with their Tech Innovator Award in 2019, and the company completed their ISO/IEC 27000 Series certifications for information security management in October.
---
Plixer
Plixer Scrutinizer is a network monitoring and network traffic analysis system that gathers network flow data and metadata from every network conversation. The company acquired network visibility and endpoint security vendor Great Bay Software in November 2019, aiming to unify network performance monitoring, network security, and endpoint security into one package. Plixer has also recently taken steps to expand their coverage in the EMEA and APAC regions, indicating their shift towards becoming a global network monitoring vendor.
---
Looking for a solution to help you improve your network performance? Our Network Monitoring Buyer's Guide contains profiles on the top network performance monitor vendors, as well as questions you should ask providers and yourself before buying.
Check us out on Twitter for the latest in Network Monitoring news and developments!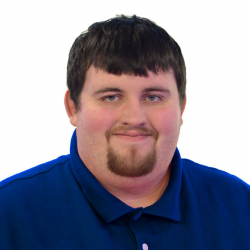 Latest posts by Daniel Hein
(see all)