Gartner announced the vendors selected to the 2020 Gartner Peer Insights Customers' Choice for Network Performance Monitoring and Diagnostics. According to Gartner, it bases its Peer Insights Customers' Choice on customer feedback and ratings, taking into account both the number of reviews and the overall user ratings of verified end-users. Gartner maintains rigorous criteria for recognizing vendors with a high customer satisfaction rate.
The analyst house defines Network Performance Monitoring and Diagnostics (NPMD) as tools that "enable IT and network operations teams to understand the ongoing behavior of the network and its constituent elements in response to traffic demands and network utilization. Measuring and reporting on network performance is crucial to ensuring that performance stays at an acceptable level. Customers in this market are looking to identify tools to detect application issues, identify root causes, and perform capacity planning."
The following vendors were named as a Customer's Choice in the recent Gartner Peer Insights "Voice of the Customer": Network Performance Monitoring and Diagnostics report. Providers are listed in alphabetical order.
Catchpoint Network Insights delivers full visibility into the OSI stack from Layer 3 to Layer 7. Network Insights consists of four primary capabilities: DNS monitoring, traceroute monitoring, BGP monitoring, and endpoint monitoring. Each of these capabilities provides visibility into different components of the delivery chain, which enables proactive detection and triage of problems that arise within network layers — endpoint, enterprise LAN/WAN, DNS, CDN, ISP, and cloud.
---
Cisco Prime Performance Manager pulls actionable information from the network, and features a web-based interface, providing access to performance reports featuring flexible options and detail searching. Cisco Prime allows network administrators to keep track of all devices on the network as well. Prime sends alerts if the network is being bogged down and collects data on devices and connectivity on a user-defined schedule.
---
Kentik provides full network visibility. The solution combines a NetFlow network monitoring with tools for ingesting data like VPC Flow Logs, business context, and application context. Kentik's machine-learning driven solution advises on network and security performance, troubleshooting, planning, and cost management as well. On one screen, Kentik provides visibility and insights wherever your traffic flows, from your network to applications, to the internet, to the cloud in real-time.
---
SolarWinds Network Performance Monitor provides a wide range of performance analytics and management capabilities. With the SolarWinds solution portfolio, users can identify dead zones and improve their wireless network coverage. Its products can also generate out-of-the-box wireless reports for wireless availability and rogue access points. SolarWinds offers all of its services individually, but also provides bundles for companies looking to integrate a wider solution base.
---
The VIAVI Solutions Observer platform delivers network visibility to NetOps and SecOps teams to help manage daily IT operations, mitigate risks, and solve performance and security issues. VIAVI provides wire data capture with its GigaStor appliance. Recently, VIAVI also has added flow-based analysis with its GigaFlow solution to help organizations gain insights into network infrastructure devices and corresponding IP addresses, MAC addresses, and usernames.
---
Looking for a solution to help you improve your network performance? Our Network Monitoring Buyer's Guide contains profiles on the top network performance monitoring vendors, as well as questions you should ask providers and yourself before buying.
Check us out on Twitter for the latest in Network Monitoring news and developments!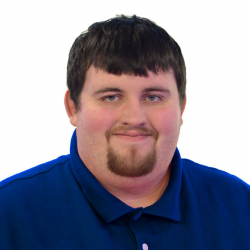 Latest posts by Daniel Hein
(see all)