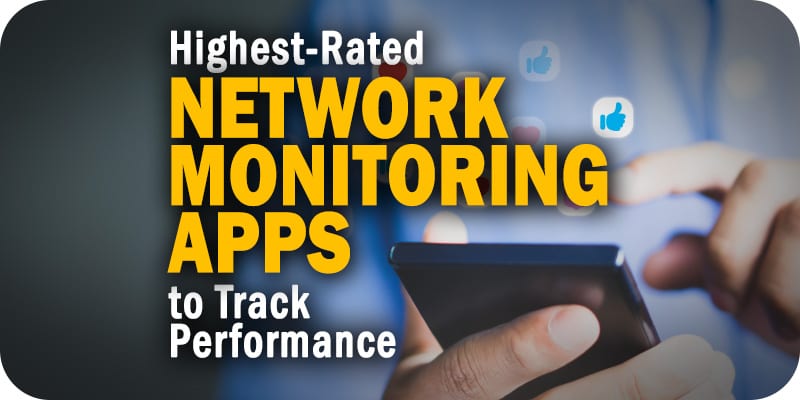 These seven mobile apps provide network performance monitoring for businesses and individual users — for free or for a small cost.
Whether you're a large-scale enterprise, a small business, or even just hanging out at home, it's a safe bet that you use a WiFi, 3G, or 4G network every day. These wireless networks are a convenient way to connect to the Internet without needing a physical connection. However, a number of different factors could be affecting your wireless performance, and in a business setting, you want all of your networks to operate smoothly. Thankfully, you can track network performance right from your phone using network monitoring mobile apps.
A network monitoring application can be installed directly on your mobile devices and gather information about a network it's connected to. While these solutions are often not as powerful as dedicated network monitoring software and hardware, they're a useful resource if you want to monitor performance at a basic level. These applications are available for Android and/or iOS, and many are either free to download or will only set you back a few bucks. Below, we've listed seven network monitoring mobile apps to help track wireless network performance.
3G Watchdog Pro, despite its name, is an application that tracks Internet data usage on mobile devices for 3G, 4G, and WiFi networks. In addition to monitoring and tracking wireless data usage in real-time, it also features advanced data usage prediction models based on historic data usage trends. The app can track data usage by application and also allows you to automatically disconnect from a mobile network when you reach a specific data usage limit.
---
Dataflow is an iOS application that keeps track of your network data usage. The app monitors mobile and wireless network data usage in real-time and stores performance data for historical analysis. It also features network speed, memory, and disk space monitoring capabilities for both cell and WiFi networks. For cell networks, users can configure the monitoring to fit within their data plan schedule; they can also customize the app with a series of themes and colors.
---
Fing

(Android/iOS) – Free
The Fing app, made by the developers of network security appliance Fingbox, allows users to identify devices connected to a WiFi network. It also provides troubleshooting capabilities for devices and networks, as well as helping users find intruders on the network. Finally, you can performance WiFi and Internet speed tests and discover the best wireless providers in your area. Fing is built to manage IoT devices, and can discover any type of device connected to your network.
---
IP Tools

(Android/iOS) – Free
The IP Tools mobile network utilities suite comprises a series of tools that allow you to monitor your network from your phone. These tools include ping tests, scanners, traceroute, DNS lookup, and IP monitoring functionalities. By combining all of these tools into one application, IP Tools gives businesses the capabilities of full network management suites from their smartphones. That allows them to remotely monitor their networks from multiple different angles.
---
Network Monitor Mini Pro is an Android application that monitors upload and download speed of a wireless network. The app tracks and displays network traffic information, including speed and data rate, in the corner of your device. You can customize this dashboard in terms of visuals, including location, colors, transparency, etc. The app can also be put to sleep when certain applications are being used or when the device is in sleep mode, saving battery life.
---
Opensignal

 (Android/iOS) – Free
The Opensignal app is one of two free monitoring mobile apps that the company Opensignal offers, alongside Meteor. Opensignal combines network speed, availability, and coverage monitoring capabilities into one app. The app can administer 10-second download and upload tests so you can check your network speeds whenever you want. It also collects metrics on availability by constantly checking for disconnections and examines other provider's connections to see if you could have faster network speeds.
---
System Status is a tool designed to monitor iPhone and iPad device performance, as well as network connection status. Primarily, the app is used to track the performance of Apple devices, including memory usage, CPU usage, capacity, and battery life. However, it also features network performance monitoring capabilities that determine network connection status, IP addresses, DNS server functionality, cell phone carrier information, and received/sent wireless data.
---
Looking for a solution to help you improve your network performance? Our Network Monitoring Buyer's Guide contains profiles on the top network performance monitor vendors, as well as questions you should ask providers and yourself before buying.
Check us out on Twitter for the latest in Network Monitoring news and developments!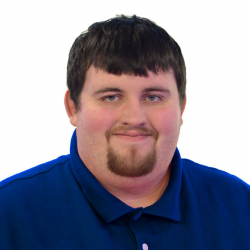 Latest posts by Daniel Hein
(see all)