Accedian is adding new capabilities to its performance monitoring and analytics platform Skylight for active testing and passive packet analysis, according to a press release on the company's website. The new features are designed to increase performance visibility across application, cloud, and network infrastructures, combining full stack end user experience visibility with deep passive and active network insights.
Our Network Monitoring Buyer's Guide contains profiles on the top network performance monitoring vendors, as well as questions you should ask providers and yourself before buying.
Skylight is a unified enterprise network and application performance management solution. The solution combines network flow monitoring, real-time application transaction decoding, and end-user experience tracking to generate performance data. With Skylight PVX, users can monitor traffic from both physical or virtual environments (including the cloud) and analyze OSI Layer 2 through Layer 7 network traffic in real-time. Skylight PVX can be deployed in either a virtual or hardware-based appliance.
Accedian recognized the problem that enterprises have analyzing data from disparate systems and managing data storage costs. To help mitigate these issues, the vendor has added augmented data correlation and analytics capabilities to the platform. This results in faster identification and resolution of network issues, ensuring that users can get to the real root of problems and solve them quicker.
In the company's press release, Accedian's VP of Product Management Tom Foottit said: "Enterprises are moving applications to the cloud faster than ever before but they struggle with visibility into complex, multi-tier applications. We are proud of the advances we have made to help our customers overcome these challenges by delivering the industry's first unified network tool that provides both active and passive insights at this level of granularity and scale. Skylight leverages cutting-edge technologies to offer highly accurate analysis to our customers so they can continue innovating at the accelerated pace required for leading modern businesses."
Learn more about Accedian here.
---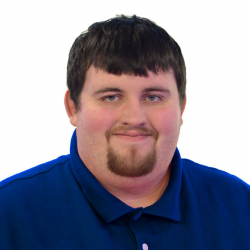 Latest posts by Daniel Hein
(see all)