AppDynamics is releasing a new version of it's business application journey tracking feature Experience Journey Map, according to a blog post on the company's website. The vendor, owned by Cisco, announced Experience Journey Map earlier this year to help companies track web and mobile journeys within a business application. Now, the company has added features to help users capture rich, multi-dimensional views of performance across the customer experience.
You need to ensure your network is performing well at all times. Our Network Monitoring Buyer's Guide contains profiles on the top network performance monitoring vendors, as well as questions you should ask providers and yourself before buying. We also offer a Free and Open Source Network Monitoring Buyer's Guide if you're a small business or have a tighter budget but still want enterprise-grade monitoring for business networks.
AppDynamics is an application performance monitoring suite that helps users create better digital experiences for customers and employees. The suite of applications, built on an enterprise-grade platform, accelerates digital transformations to drive customer engagement and operational efficiency. AppDynamics' APM capabilities provide visibility into every line of code and important transactions across multi-cloud environments. Other features include end user monitoring, infrastructure visibility, and business performance monitoring.
The new updates to Experience Journey Map allow users to segment performance data by device, operating system, browser and geo-location. Users can now also identify and isolate user sessions exhibiting poor performance to help streamline and speed up the troubleshooting process. proactively manage digital journeys and consistently deliver world-class customer experiences.
In the company's blog post, AppDynamics' Director of Product Marketing Abelardo Gonzalez stated: "With Experience Journey Map, deep insight and visibility into your application environment is just a few clicks away, thanks to a comprehensive visual representation of your web or mobile environments. But with this latest round of enhancements, we take that visibility a level deeper, giving you the ability to segment performance data by device, operating system, browser and even geo-location. You can even identify and isolate user sessions that exhibit poor performance for faster, more streamlined troubleshooting."
Learn more about Experience Journey Map here.
---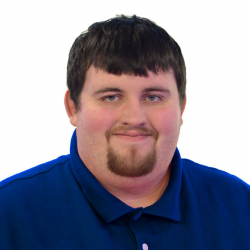 Latest posts by Daniel Hein
(see all)