AppDynamics, a Cisco company, is releasing new capabilities for cloud app performance monitoring, according to a press release. The vendor's new features are designed to help IT teams build cloud-native applications with confidence. With these capabilities, AppDynamics can now better deliver business-critical information and insights across their unique hybrid environments.
You need to ensure your network is performing well at all times. Our Network Monitoring Buyer's Guide contains profiles on the top network performance monitoring vendors, as well as questions you should ask providers and yourself before buying. We also offer a Free and Open Source Network Monitoring Buyer's Guide if you're a small business or have a tighter budget but still want enterprise-grade monitoring for business networks.
AppDynamics is an application performance monitoring suite that helps users create better digital experiences for customers and employees. The suite of applications, built on an enterprise-grade platform, accelerates digital transformations to drive customer engagement and operational efficiency. AppDynamics' APM capabilities provide visibility into every line of code and important transactions across multi-cloud environments. Other features include end-user monitoring, infrastructure visibility, and business performance monitoring.
The new capabilities include a full-stack observability platform designed to increase visibility and seamlessly ingest data from multiple sources. AppDynamics' cloud data collector captures and automates data collection to provide context-rich observability, and the new visualization interface reduces the complexity of monitoring cloud-native applications. Finally, AppDynamics will integrate with Cisco Intersight Workload Optimizer to optimize infrastructure resources and costs in hybrid cloud environments.
In the press release, CIsco's Senior Vice President and General Manager, Security and Applications Jeetu Patel stated: "AppDynamics' new portfolio of cloud-native services is the only solution on the market to provide an easy to use performance monitoring platform that helps users tame the complexity of the cloud from the application all the way through to the network. By reducing noise and providing the context that matters most to cloud workflows, business leaders will be able to accelerate their digital transformation initiatives and improve their user experiences."
Learn more about AppDynamics' new capabilities here.
---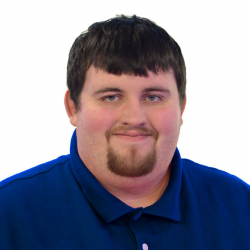 Latest posts by Daniel Hein
(see all)