AppNeta is adding enhanced capabilities for monitoring business-critical APIs, according to a press release on the company's website. The vendor is adding robust active monitoring capabilities that deliver insight into the interconnected web services that deliver business-critical tools. Specifically, AppNeta's new features help users more accurately monitor critical APIs operating across the enterprise.
Our Network Monitoring Buyer's Guide contains profiles on the top network performance monitoring vendors, as well as questions you should ask providers and yourself before buying.
AppNeta's monitoring solutions allow IT teams to monitor end-user experience across their cloud, network, and applications. The company operates on a four-dimensional approach to monitoring, with capabilities that work together to analyze usage and performance across networks and applications. AppNeta offers a wide range of graphics and reporting to provide greater analytical capabilities as well. The vendor also provides monitoring solutions for VoIP, UCaaS, and DNS systems, as well as monitoring for cloud deployments.
With the company's new API monitoring features, AppNeta users have multiple ways to monitor web apps and data sources. AppNeta offers testing with HTTP Web Paths for simple server responses at scale, which allows administrators to deliver simple HTTP requests for high-scale, low touch requirements. For more complex APIs, AppNeta introduces Selenium scripting techniques which can be used for complex, multi-step user workflows and critical user-facing applications. In addition, AppNeta will also integrate API monitoring into the company's existing experience monitoring capabilities; this will increase enterprise IT's ability to monitor web and mobile apps that rely on APIs.
In the company's official press release, AppNeta CEO Matt Stevens said: "Software may be eating the world, but APIs are the silverware. Confidence in an API's ability to respond correctly, as well as consistent visibility to ensure the application ultimately performs well, is a fundamental element of any comprehensive end user experience strategy."
Learn more about AppNeta here.
---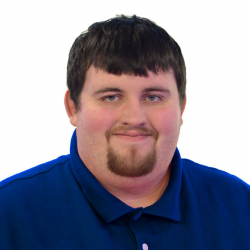 Latest posts by Daniel Hein
(see all)