Solutions Review compiled the top network monitoring LinkedIn Learning courses for network engineers and administrators of all skill levels.
Network monitoring is a critical task for business IT, as it allows your company to understand and manage your network performance. By tracking network performance metrics over time, your business will have a picture of how your network can handle stressful business tasks. Online courses and training are great resources who those who want to learn more about network monitoring.
With this in mind, the editors at Solutions Review have compiled this list of top-rated LinkedIn Learning network monitoring courses to consider taking. Each course in its catalog is taught by industry experts in software, creativity, and business skills. Courses are listed in no particular order.
6 Network Monitoring Courses on LinkedIn Learning
OUR TAKE: For students looking to learn about network administration and network troubleshooting, this is the course for you.
The author, Robert McMillen, assists students and technology professionals in becoming an IT consultant, IT administrator, or system administrator.
Description: Troubleshooting network issues is a key skill for a wide range of IT professionals and network professionals. In this course, instructor Robert McMillen teaches you the skills and tools that you need to start network troubleshooting. Robert begins with an overview on how to triage network problems, including basic TCP/IP issues and causes, then steps you through some common home networking and wireless issues. He covers the most common issues with corporate wireless networks and how to troubleshoot Wi-Fi interference. Robert explains different types of VPN, common errors you may encounter, and how to fix them. After showing you some network tools that administrators need to know, he discusses how to fix problems you may run into with routing, switching, and firewalls.
---
OUR TAKE:
Jungwon Ryoo, a Professor of Information Science and Technology and Division Head for Business and Engineering, provides training on the functions of network forensics, including investigating network traffic, protocol analysis, and network forensics tools.
Description: Network forensics is used to find legal evidence in network devices. In this course, Jungwoo Ryoo covers all of the major concepts and tools in this growing technical field. Jungwoo begins by reviewing the basics: the goals of network forensics, a network forensic investigator's typical toolset, and the legal implications of this type of work. Then, he shows how to prepare for an investigation; acquire network logs and investigate network events; collect and investigate network traffic; and leverage various network forensics tools, such as Wireshark, Splunk, and tcpdump. Along the way, he uses a combination of open-source and commercial software, so you can uncover the information you need with tools that are in your budget.
---
OUR TAKE:
Splunk is a popular network monitoring tool, making this an attractive course for those who want to learn about the solution. The instructor, Josh Samuelson, is an experienced system administrator and DevOps engineer.
Description: Splunk is a tool for analyzing and searching incoming machine-generated data like application or database logs. It is ideal for monitoring the health of IT infrastructure, especially networks with complex and aging systems, and software in production. In this course, you can learn the basics of how Splunk works and how it can help you monitor data from multiple systems: web servers, databases, applications, and even cloud-based resources. Explore the search and reporting features, and learn how to set up alerts so that you can catch potential problems before they become critical. Plus, learn how to set up dashboards for visual insights into the state of your systems. Instructor Josh Samuelson illustrates the lessons with examples from real-world scenarios, where Splunk is used for centralized logging and reporting from multiple systems.
---
OUR TAKE:
Network security is one of the critical aspects of understanding network monitoring, and so this course by LinkedIn course author and retired professor Lisa Bock is a must-take for any IT professional looking to learn more about securing your network.
Description: Though technology changes rapidly, the need to assure the confidentiality, integrity, authenticity, and accountability of information does not. Understanding the basics of cryptography is fundamental to keeping your networks, systems, and data secure. In this course, Lisa Bock reviews the historical and present-day uses of encryption, including techniques such as symmetric and asymmetric encryption, algorithms, and hashing. She also reviews message digest and passwords and discusses practical ways to apply cryptography to ensure data security and integrity. By the end of this course, you'll have a solid understanding of what it takes to move and store data securely.
---
OUR TAKE:
Greg Sowell, a global routing engineer and podcaster, covers everything you need to know about troubleshooting network connectivity, including troubleshooting the physical layer, data link layer, network layer, transport layer, and Wi-Fi.
Description: "The Internet is down" is the last thing any network admin wants to hear. But failures are bound to happen to any network, whether enterprise, small business, or home. This course shows how to diagnose the source of the problem by analyzing what works and what doesn't work, layer by layer, and explains how to fix each type of problem. Greg Sowell shows how to troubleshoot physical media (e.g., copper and fiber), kill rogue DHCP servers, and understand how switching loops and DNS issues start. Plus, learn how to troubleshoot Wi-Fi interference, verify sockets, use packet capture to verify network operations, and change pivot from reactive to proactive remedies with a network management system (NMS) and inexpensive probes.
---
OUR TAKE:
Mark Jacob has been an instructor at Interface Technical Training for nearly 14 years. He teaches students about the basics of network routing through this course, including trunk links, virtual LANs, vector and link state protocols, and relay agents.
Description: Learn about the fundamentals of network routing in this course with Mark Jacob. Mark explains what a virtual local area network (VLAN) is and how routing between VLANs works, and provides a better understanding of the Dynamic Host Configuration Protocol (DHCP). The course also covers using a relay agent, configuring a point-to-point serial link, working with dynamic routing protocols, and implementing an Open Shortest Path First (OSPF) protocol.
---
Looking for a solution to help you improve your network performance? Our Network Monitoring Buyer's Guide contains profiles on the top network performance monitor vendors, as well as questions you should ask providers and yourself before buying.
Check us out on Twitter for the latest in Network Monitoring news and developments!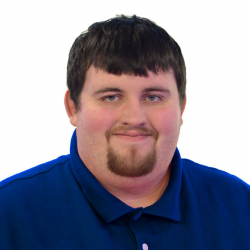 Latest posts by Daniel Hein
(see all)