Solutions Review compiled the top network security courses on edX for network and cybersecurity professionals of all skill levels.
Network security skills are in high demand among organizations that are looking to operate and maintain their networks. The pandemic and subsequent 'new normal' of remote work are furthering demands for these skills. Many are turning to online learning platforms to up their game and acquire the network security skills most likely to help them stand out.
Whether you are looking to acquire those skills for work or for play, this collection of network security courses on edX will help you learn the ropes so you can pilot some of the most widely used tools in no time! With this in mind, the editors at Solutions Review have compiled this list of top-rated edX network security courses to consider taking.
Click GO TO TRAINING to learn more and register.
"In this course two of Amazon Web Services' Solutions Architects will provide you with a foundational understanding of cloud security, compliance and the AWS shared responsibility model. They will then discuss more technical content by looking at various security controls such as identity and access management services, directory services, network isolation and connectivity options, auditing, monitoring, encryption, and managing secrets."
---
"This course gives you the background needed to understand basic types of network security. You will learn about computer networks including Local Area Networks, TCP/IP, the OSI Framework, and routing basics. You will learn how networking affects security systems within an organization and network security controls that guard an organization from cybersecurity attacks."
---
"This computer science course presents an introduction to cybersecurity showing different aspects of this discipline. You will learn what the main existing cybersecurity threats are and how to protect yourself against them. The course presents a practical approach in which all required material will be provided to allow you to better understand attacks and establish appropriate countermeasures."
---
"In this course, you will be shown how to configure, manage, and monitor your Check Point security environment. This free training is intended for customers new to the Check Point security solution."
---
"The course discusses the essentials for implementing modern computer networks. Each lesson goes through the various networking technologies. The course introduces the concepts and practices associated with network security vulnerabilities, threats, risk mitigation, and the policies and procedures associated with security management."
---
"You will learn the principles and concepts of wired and wireless data network security. You will be guided through a series of laboratories and experiments in order to explore various mechanisms for securing data networks including physical layer mechanisms, filters, applications, and encryption."
---
"This is a self-paced course that provides an introduction to network security topics. The curriculum focusses on how malicious users attack networks. The material is essential in later classes that will develop ethical hacking skills. Students are introduced to some key concepts in network security. Next, we provide an overview of network reconnaissance strategies."
---
Solutions Review participates in affiliate programs. We may make a small commission from products purchased through this resource.
---
Looking for a solution to help you improve your network performance? Our Network Monitoring Buyer's Guide contains profiles on the top network performance monitor vendors, as well as questions you should ask providers and yourself before buying.
Check us out on Twitter for the latest in Network Monitoring news and developments!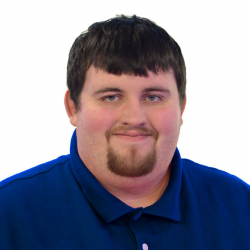 Latest posts by Daniel Hein
(see all)